I wish I would've better documented the boys' reactions when a garage full of holiday decorations arrived at our house. It was hilarious! London hugged me tight and said "Mommy! You and Daddy are so cool!! Do we get to open presents and eat cake now too??" Ha!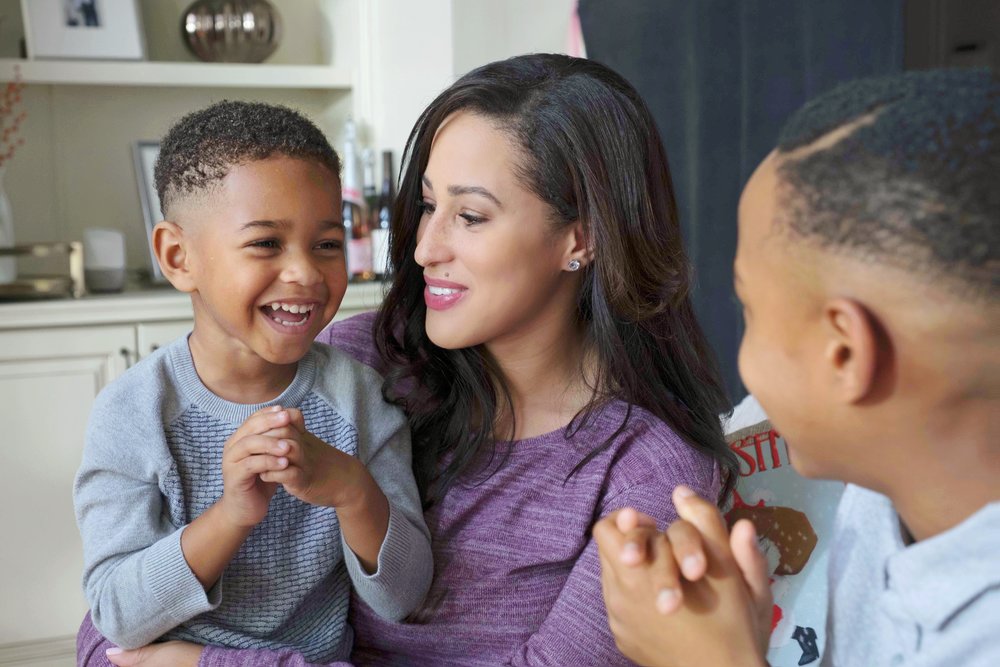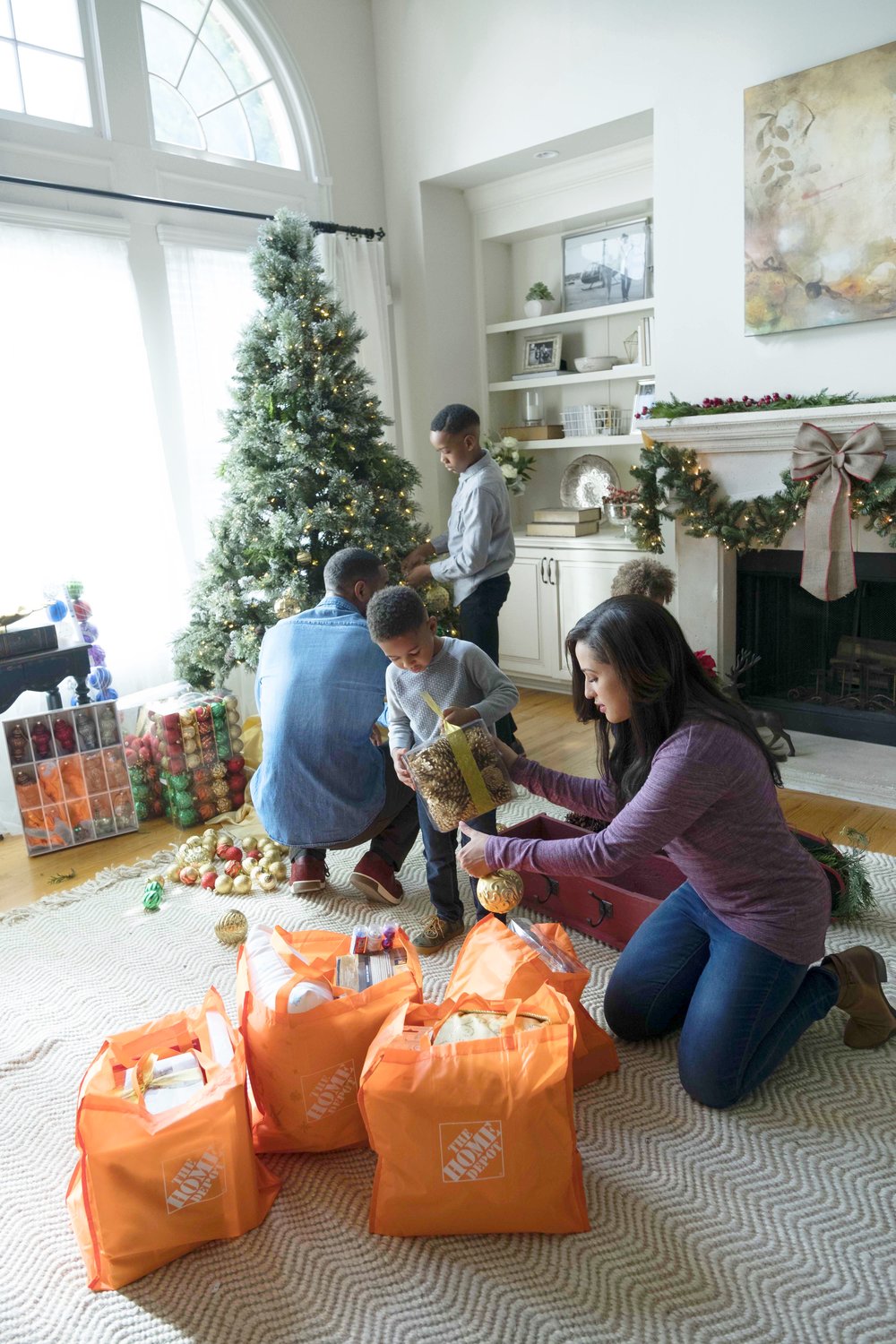 We spent the entire morning decorating the inside of our house then tried our best at tackling the outside for the first time since we've lived in Atlanta! Thank goodness for the help of my next door neighbor/best friend, Leah + Home Depot. I couldn't have done it without them!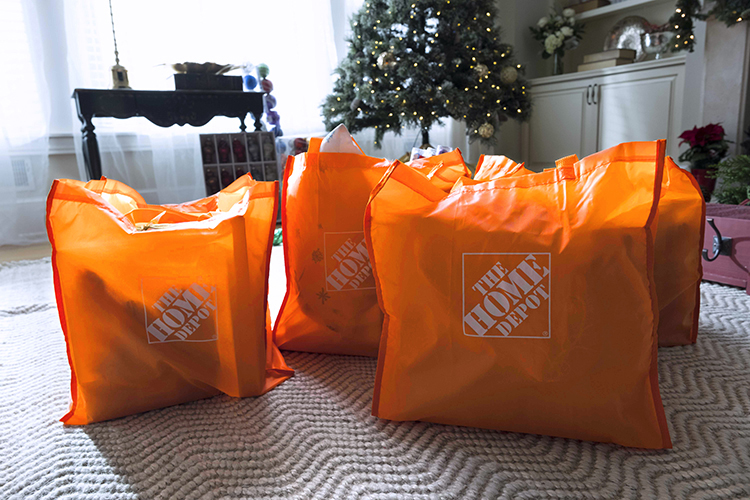 Head over to the Home Depot Blog to see how our entire house was transformed for the holidays!