I can't even remember how Lew and I decided on Cuba for his 30th birthday, but I'm so glad we did! It was such an eye opening experience. And a beautiful reminder of what it's like to live without constant technology; to make plans in person and keep them, to ask people questions instead of Siri, and to slow down and live simply–which in all honesty describes Lewis perfectly! I just love his old soul. 💓
Havana is such a romantic city. Between the 1920s buildings, vintage cars strolling the streets, sultry scent of Cuban cigars and music on every corner, the energy of the city will make you want to pull your partner into a rhythm right in the middle of the street! Trust me, it happened to us! ☺️
Here's a roundup of our favorite spots + local recommendations for couples visiting Havana:
WHERE TO STAY
Lew and I stayed at an Airbnb that we l o v e d. You can see it HERE. It's located in a beautiful area of Havana, Miramar, which is safe to walk around anytime. We had a bartender who was there day and night to provide any assistance and to fix the best cocktails (Alex's Mojitos were my favorite!). We also had a personal driver during our stay to take us wherever we wanted to go. And as for breakfast and dinner, our host Yula threw it down. It was so good we had her dinner twice–a delicious Cuban meal! Although I highly recommend an Airbnb for this trip, friends that recommended hotels sent me these:
Hotel Saratoga
Melia Habana
Hotel Santa Isabel
Hotel Nacional de Cuba
IBEROSTAR Parque Central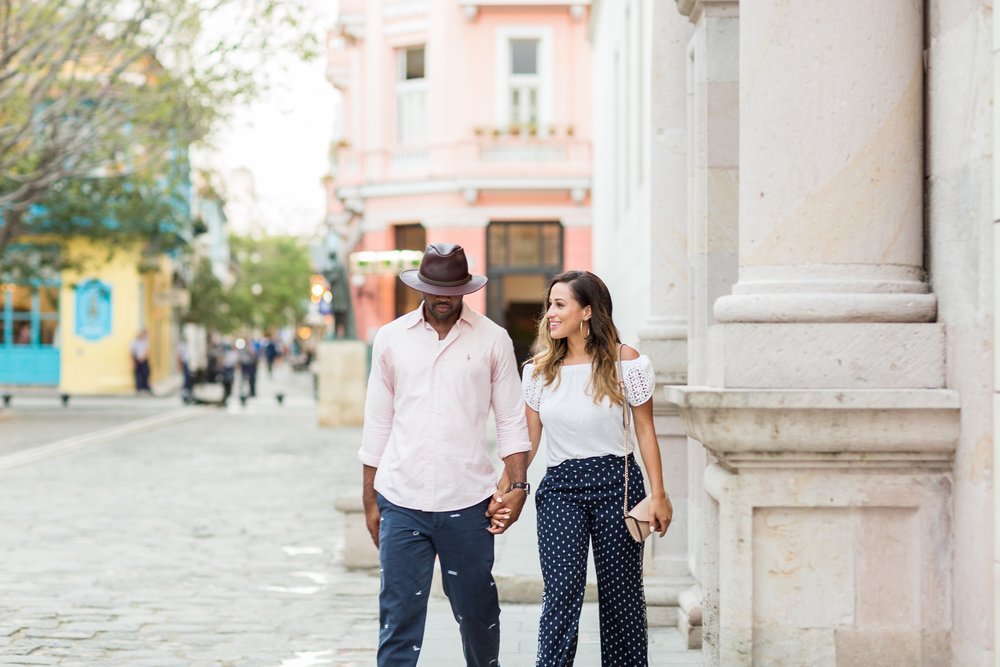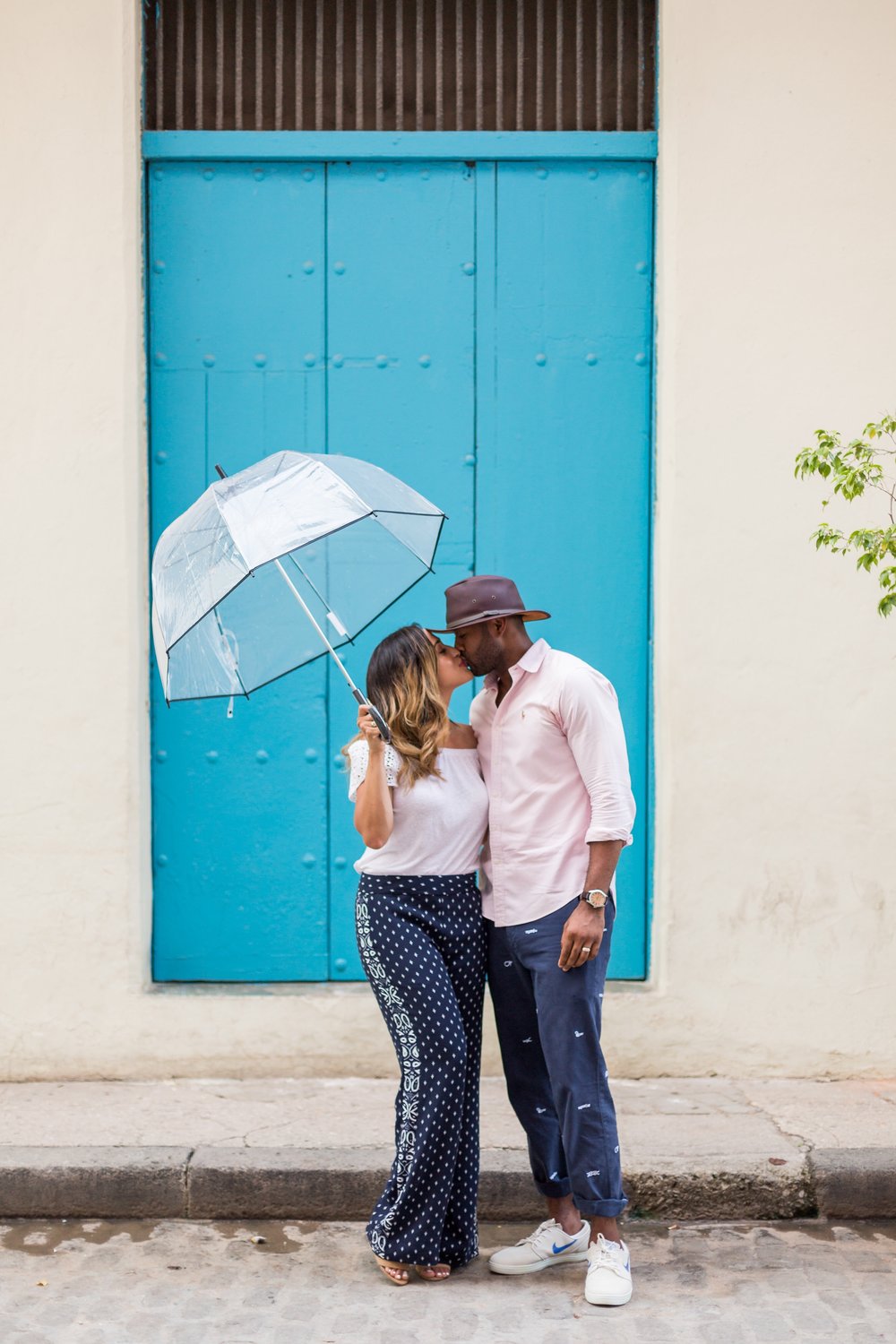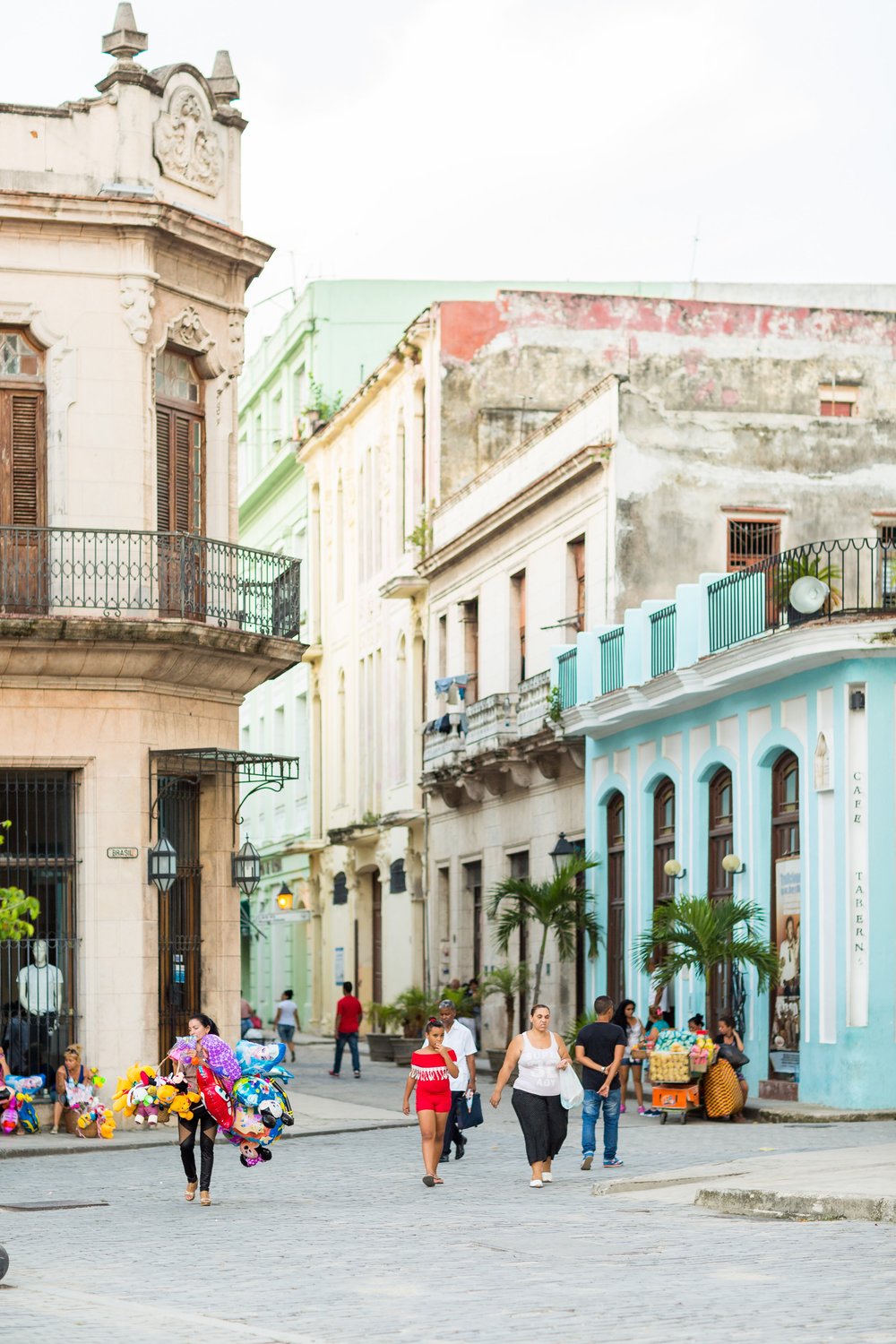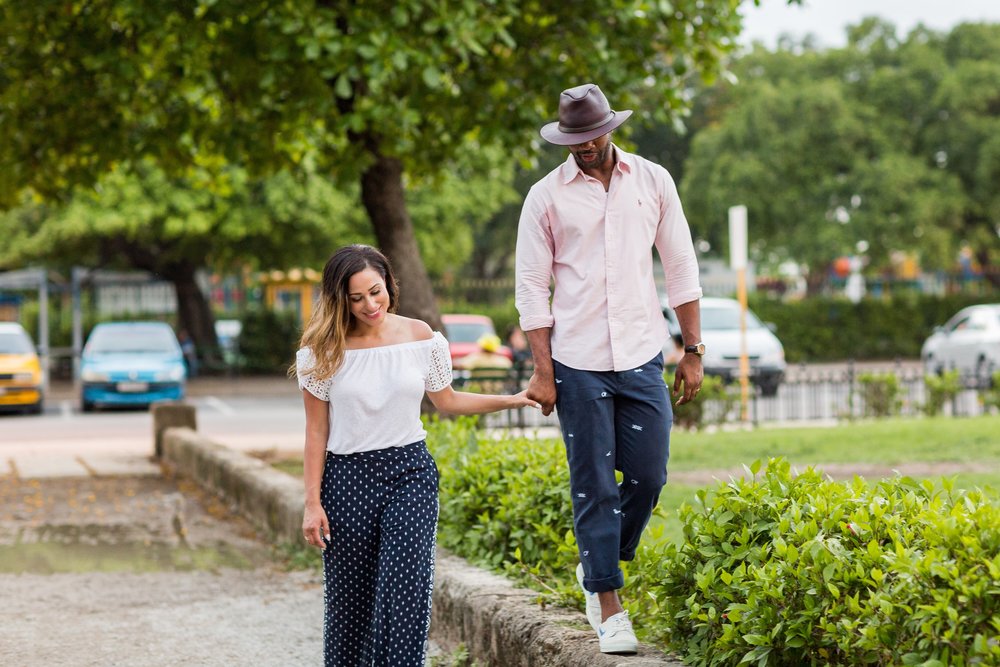 WHERE TO EAT
In Cuba you have two main eating choices: government restaurants and those operated by locals. We hear the menus are similar, but choose the latter the entire trip. Although our favorite meals hands down were the ones prepared by our Airbnb host, Yula. Each morning for breakfast she served a spread of fresh fruits, eggs, bacon, bread, etc. and for dinner she made us lobster, chicken, shrimp, salad, rice and the best black beans and plantains I've ever had! I'm getting hungry just thinking about it.😋 Other recommendations were:
El Dandy for breakfast
La Guarida
Sia Kara Café
La Fontana Havana
Casa 1830
Café Madrigal
We got rained out and didn't get to try, but we heard El Floridita, Hemingway's favorite spot, is great for Daiquiris and Hotel Nacional is perfect for Mojitos! And don't forget to grab $.50 churros from the cart in front of Museo del Chocolate! We went twice they were so good!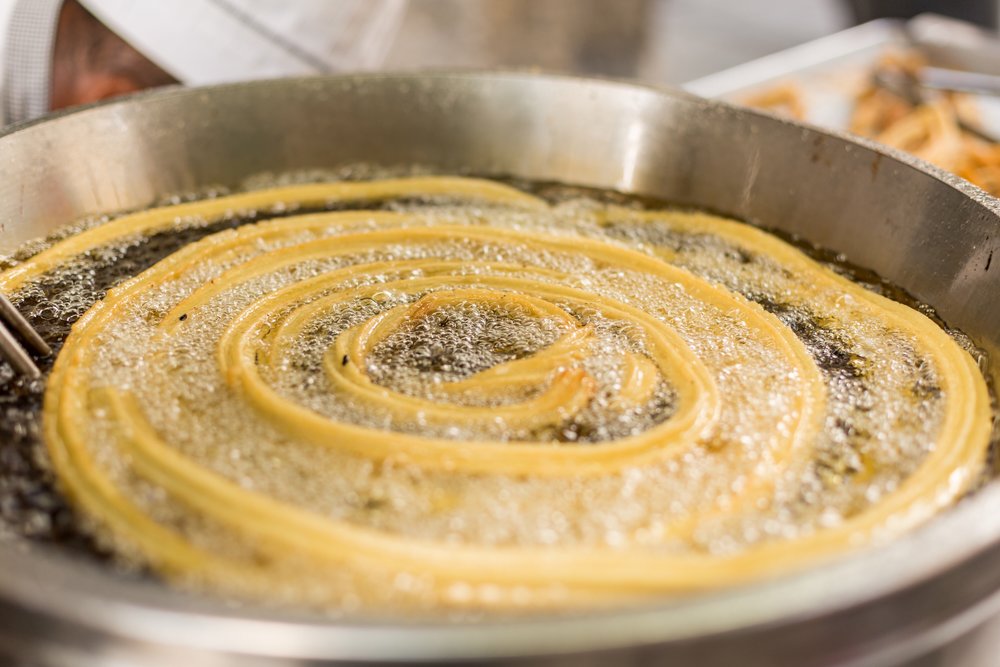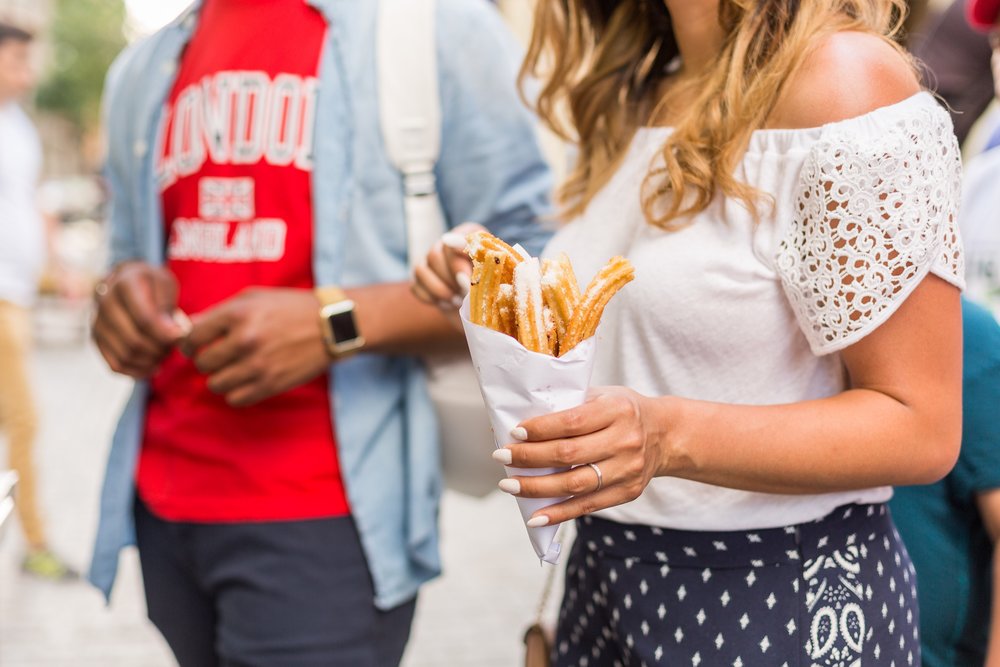 WHAT TO DO
Life with three kids here in the states can be hectic. One of the activities Lew and I valued most in Cuba was relaxing off the grid! No interruptions and no distractions. Just giving each other our undivided attention while exploring new places together. My kind of romance–simple and sweet. We also loved:
Holding hands through Havana Vieja
Seeing the Old Mansions in Vedado
Dancing at the Old Square in Old Havana
People watching and practicing our Spanish with locals
Eating Authentic Cuban Meals
Visiting the Four Plazas of the Revolucion
Paddle boating at Santa Maria Beach
Touring the Art District
Buying authentic cigars
Walking along the Malecon at sunset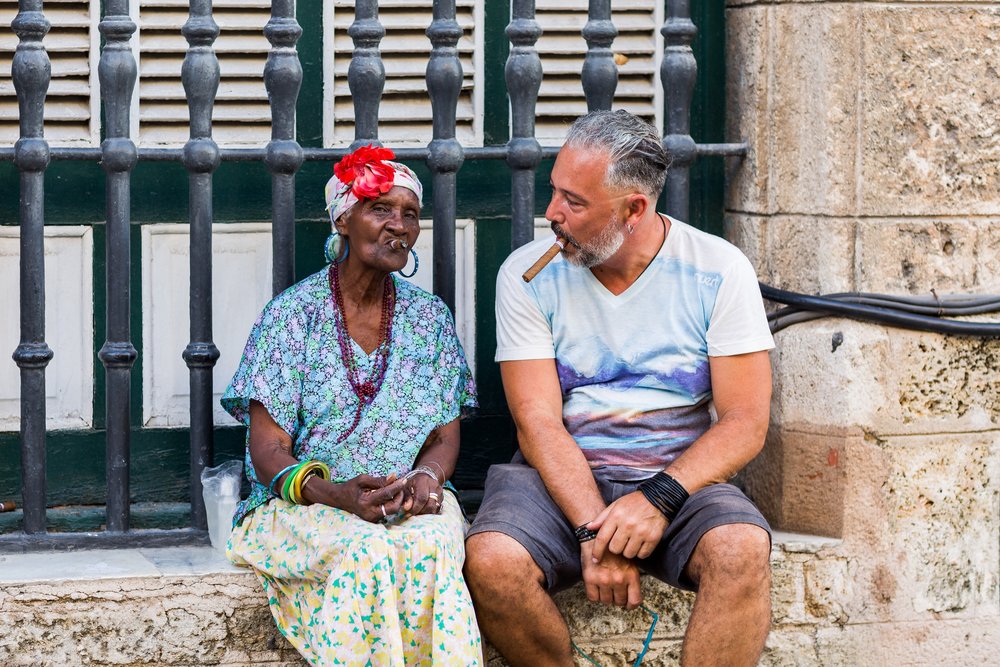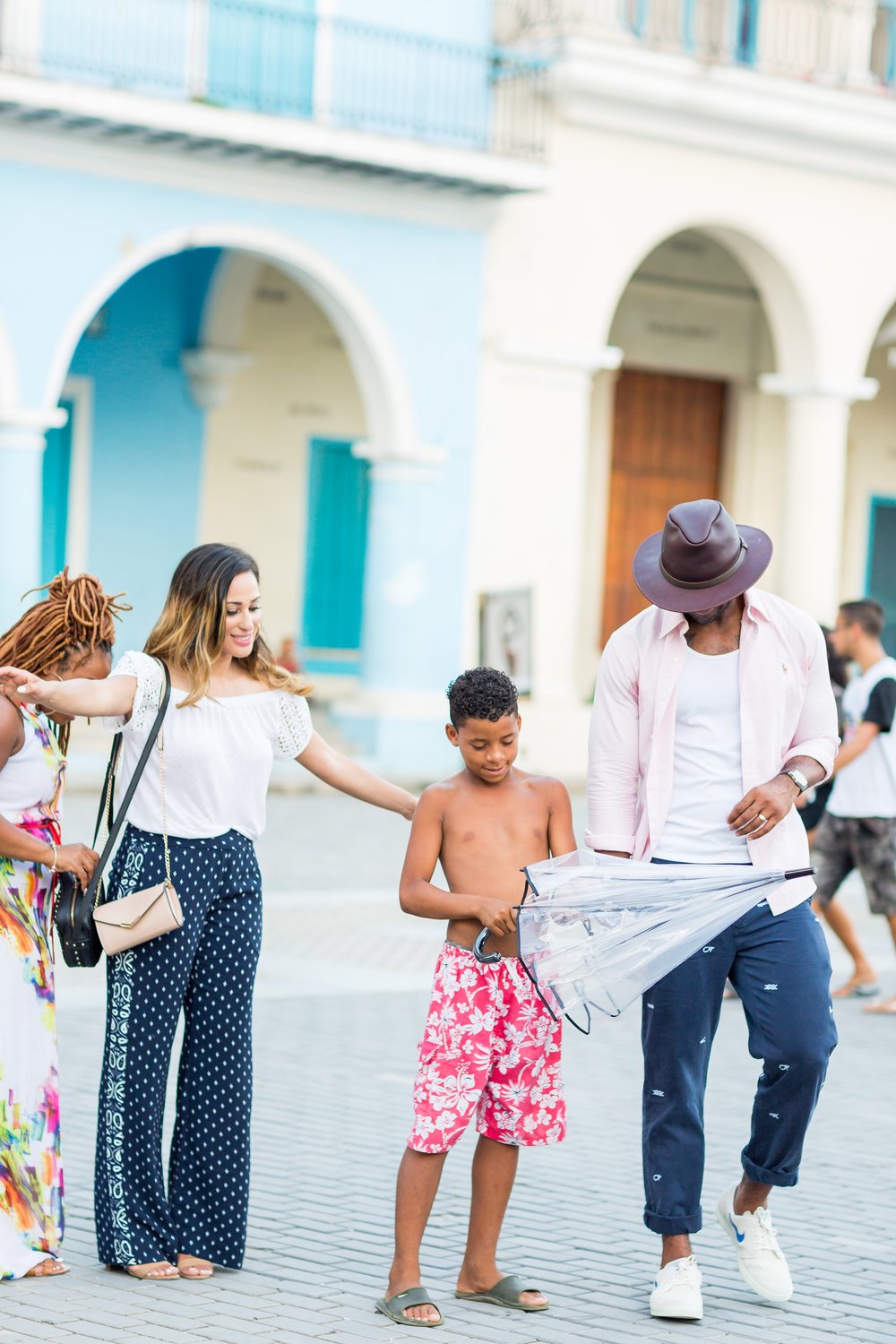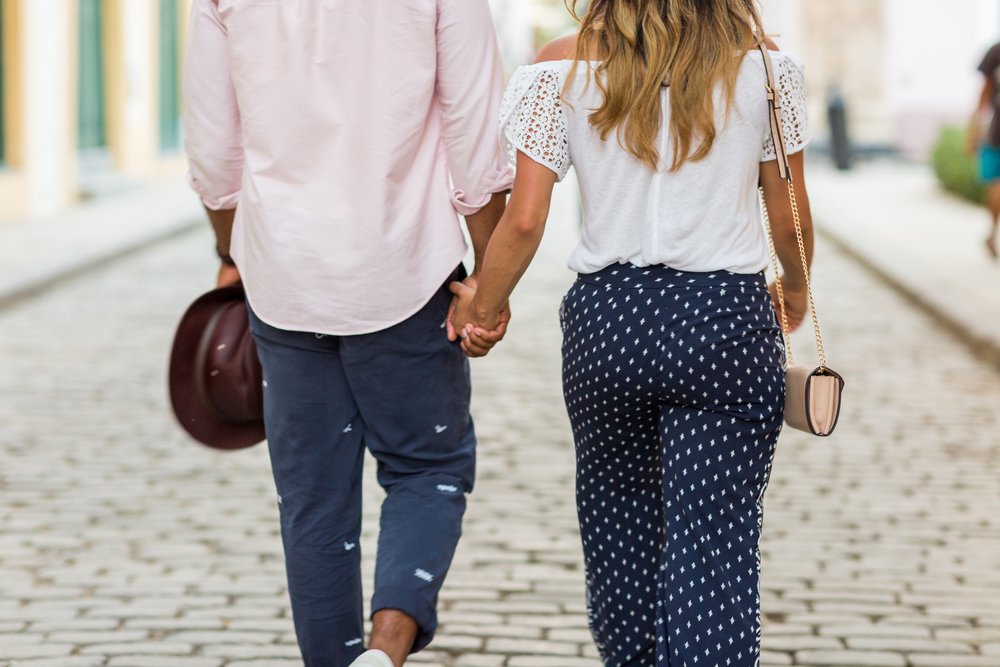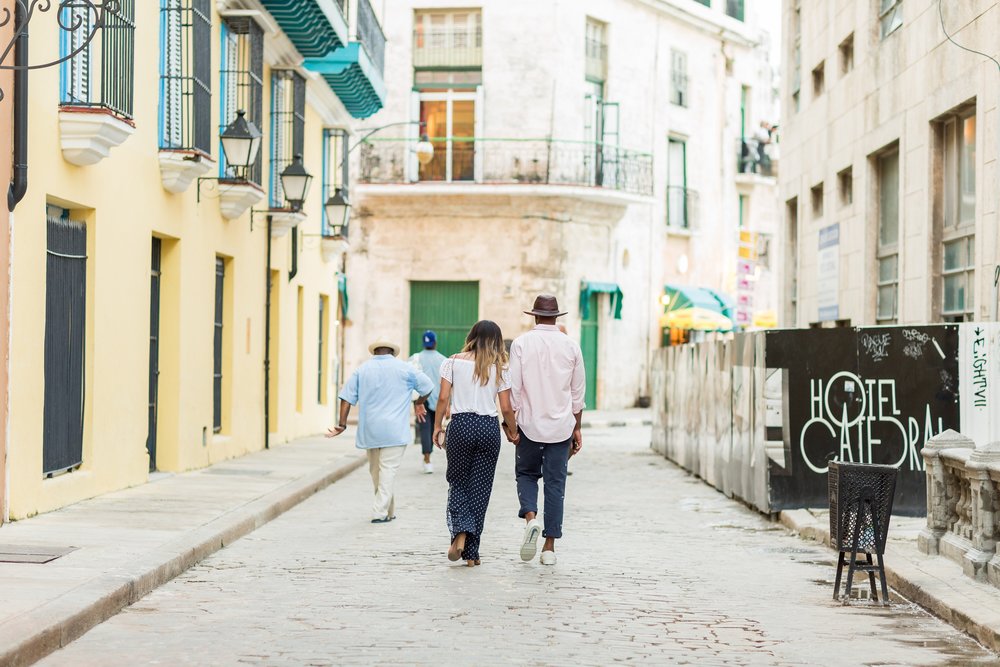 So don't forget Cuba when planning your next romantic getaway. There are plenty of other places to visit if you're looking for day trips from Havana as well–Varadero, Jibacoa, Viñales Valley, Playas del Este, Las Terrazas to name a few. 💕
Special Shout out to our family, including Mecca from Mecca Gamble Photography, for celebrating with us and capturing these memories that we'll cherish forever.
Happy traveling, fam! xoxo.
Outfit Details: Top here or similar here. Pants here // Lew's hat here.
Sarah