This post is sponsored by Capital One, however, all opinions expressed here are my own. Thank you for supporting the brands that help make this blog possible.
Our love for adventure is what brought Lew and I together years ago, and it's one of the things that continues to ignite our flame today. Last week, my parents spent some time with the boys so Lew and I could enjoy a quick road trip to Nashville— just the two of us!
The 3.5-hour drive from Atlanta was just what we needed to slow down and feel a sense of freedom from our everyday responsibilities. We grabbed some snacks, listened to our favorite songs and felt like teenagers again laughing at our amazing singing voices + inside jokes. 😉
We started thinking about all the road trips we used to take when our oldest was an only child. Our first car, Lew named Sarabi, was easy on gas and perfect for us to take off in for a quick weekend getaway. We paid cash for her and thought we'd hold onto that car forever—maybe even give it to our oldest when he started driving!
But when we had another baby we did what a lot of parents feel like they need to do: purchase a larger vehicle. At the time, we didn't realize how monumental that decision would be, but it turned out to be quite the experience. And not an easy one! We made common mistakes most people make when buying a car and ended up paying too much on top of trading in our beloved Sarabi.
I recently learned about a tool I wish we could have used when we were in the car buying process years ago: Auto Navigator by Capital One. This helpful tool would have saved us from setting out to buy a car with our guard up and feathers out. Auto Navigator allows you to search for your dream car and see if you pre-qualify without impact to your credit score. Once pre-qualified, it also allows you to see your financing options such as estimated monthly payments. Ultimately you can build your personalized offer and search dealer inventory before stepping foot inside an actual dealership. 🙌
Buying a car shouldn't be a miserable experience. And if you value time like we do, you don't want to spend hours or even days car shopping. Auto Navigator by Capital One definitely helps make the most of your time so that you can confidently choose a car that meets your needs so you can be ready to take a few road trips of your own in time for 2019!
If a new car is on your list this year or if you want more information so that you have better knowledge for future purchases, I highly recommend checking out Capital One's Auto Learning Center to help stay informed. Lew and I read through a ton of interesting articles like this one that had valuable insight on a car review and this one on steering clear of negotiophobia. We are looking forward to completely avoiding buyer's remorse the second time around! ♡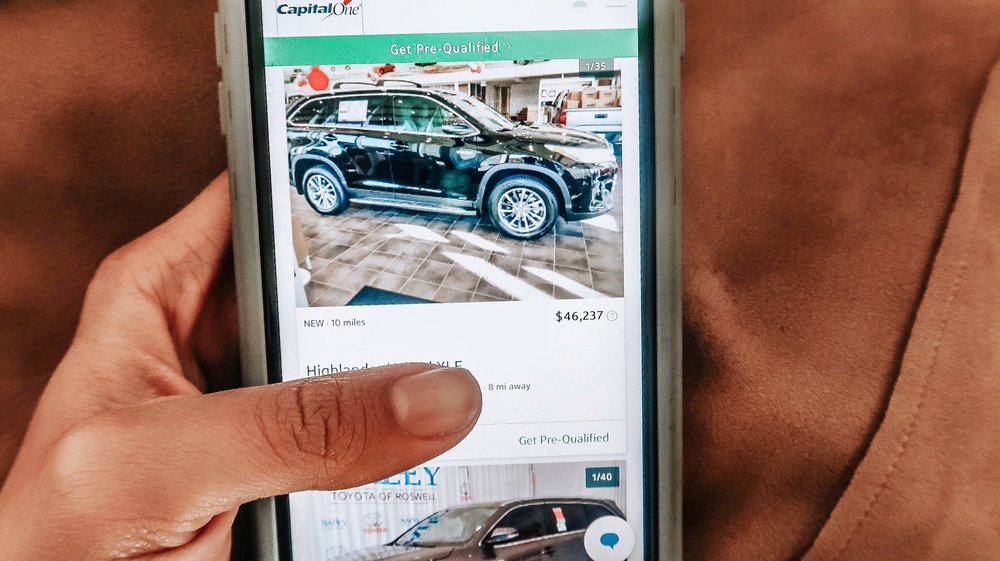 As much as we love flying, our recent road trip to Nashville has us craving another road trip before the end of the year! Any recommendations for drivable destinations outside of Atlanta? Would love to read them in the comments!