When it comes to traveling with kids, the struggle can be REAL. I think it's best said in the phrase, "you don't take vacations with your kids, you take trips". But like so much else with parenting, traveling with your kids is so worth it—even it it's not easy. Here are 12 hacks we love that help Lew and I feel better prepared while keeping our sanity: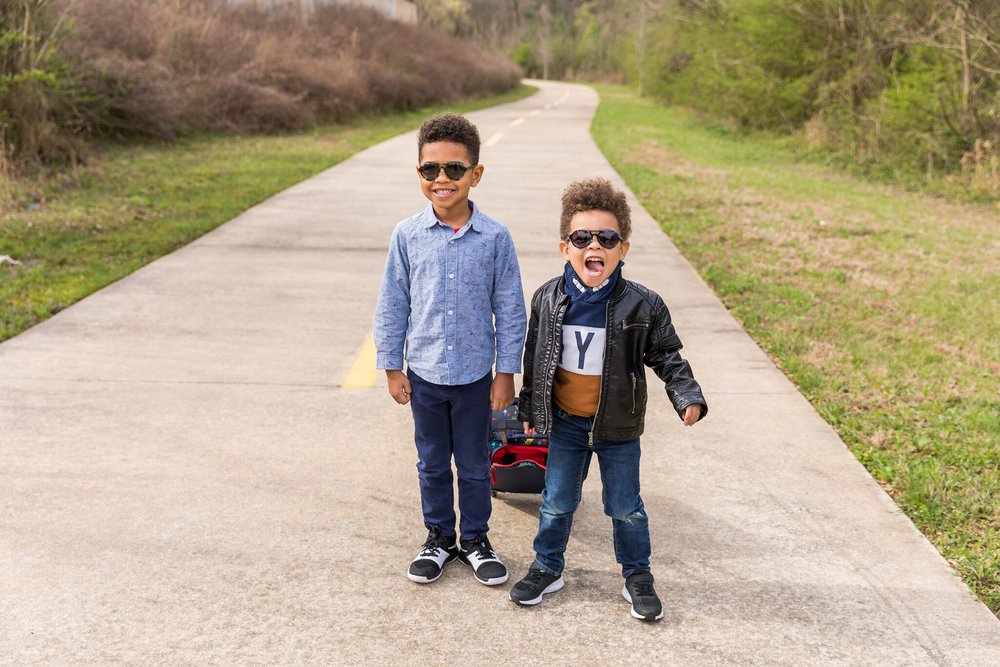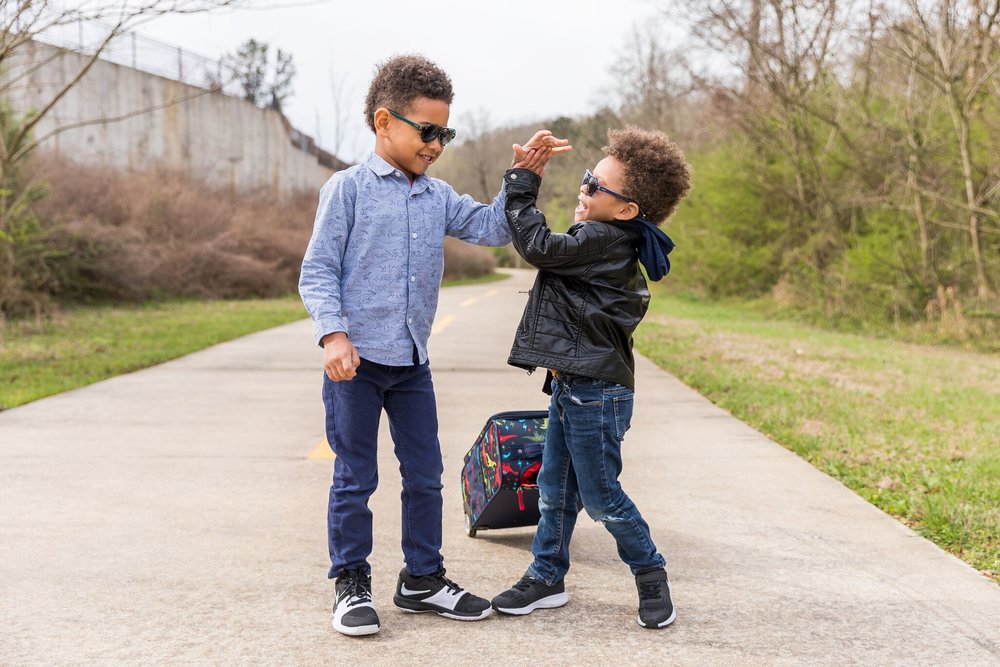 Leave the car seat and fancy stroller at home. Lugging around or checking car seats and strollers can be such a pain. Rent one with your rental car or ship a cheap one directly to your destination to save the headache.
Book a hotel with a kids club and/or pool. Both help give parents a bit of a break while also ensuring they get that energy out in time for bed 🙂
Plan travel times around sleep schedules. We like to book airfare or road trips around the boys' nap whenever possible because a sleeping child is a blessing for everyone.
Pack as light as possible—but don't forget a change of clothes, plastic bags, lovies, sunglasses, medicine, headphones and chargers. 😜
Plan, but don't overdo it.
"Hangry" fits happen (for you and the kids) so pack snacks. We usually stock up at a convenience store for PB&J's, fruit and cereal to keep in our room and avoid expensive hotel snacks.
Download the Sound Sleeper App on your phone or iPad if your kids are like ours and sleep with a sound machine.
Rent a kid-friendly house or apartment—it makes downtime easier. We recently found Kid & Coe for family houses in cool places.
Travel with basic medicines—we learned this the hard way after London got sick on our last trip and all the pharmacies were closed. Better safe than sorry!
A few small toys or books the kids have never seen before can be a life saver when you need them to be occupied.
Be flexible, enjoy every moment and take pictures!
XO,
Sarah