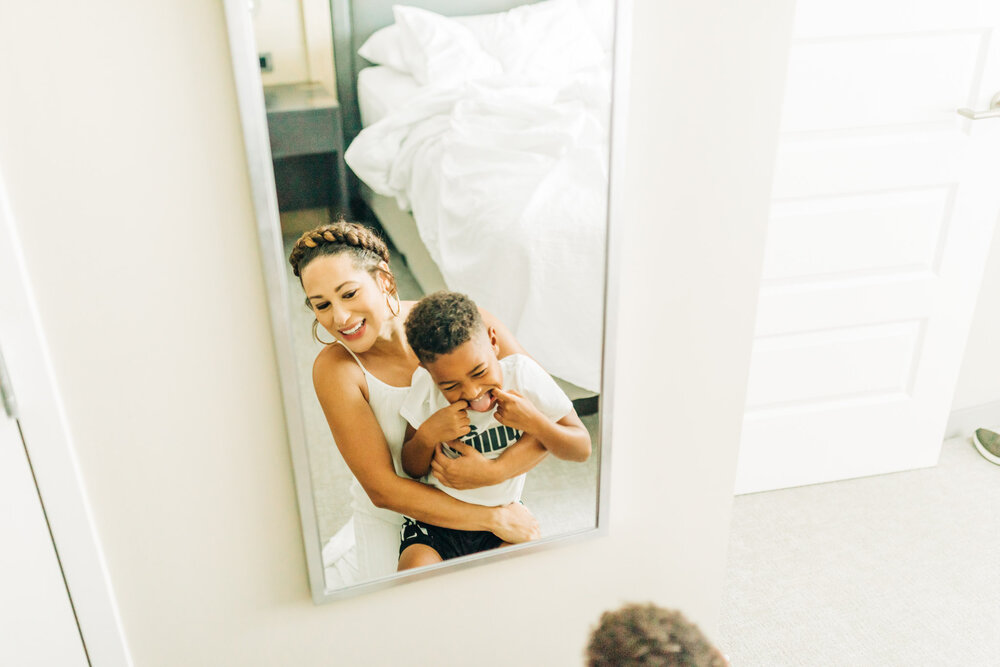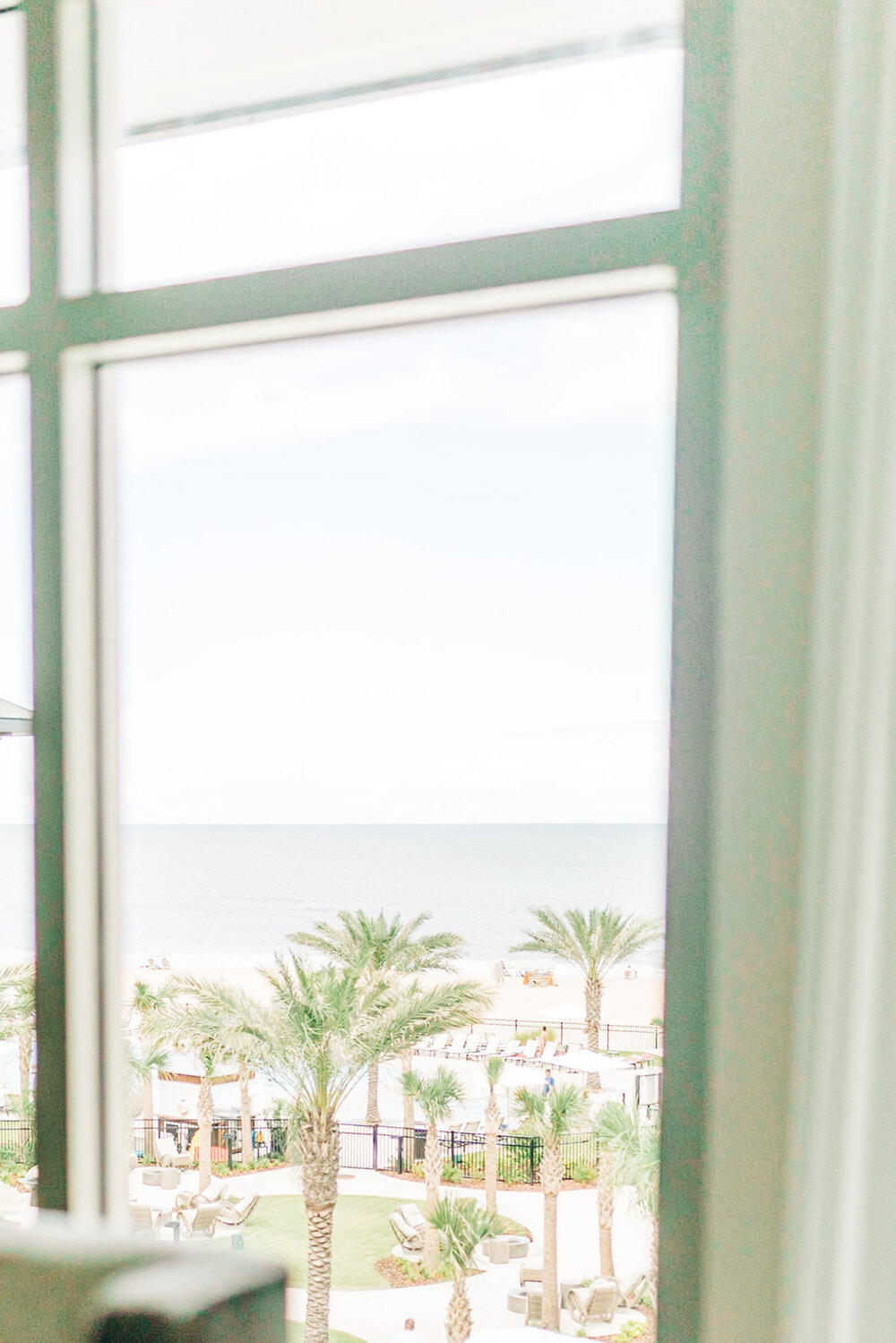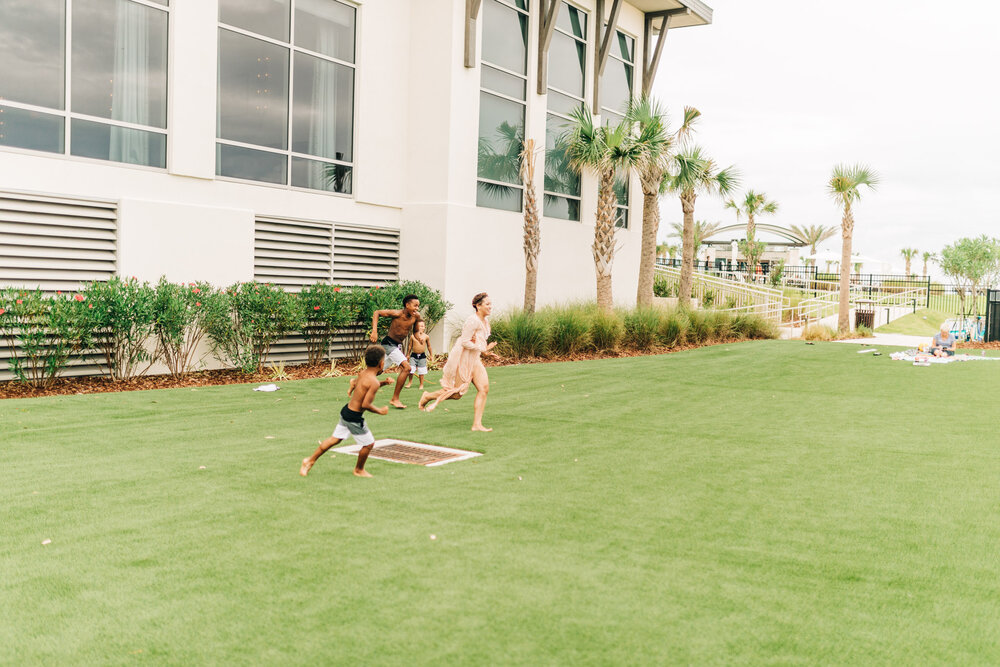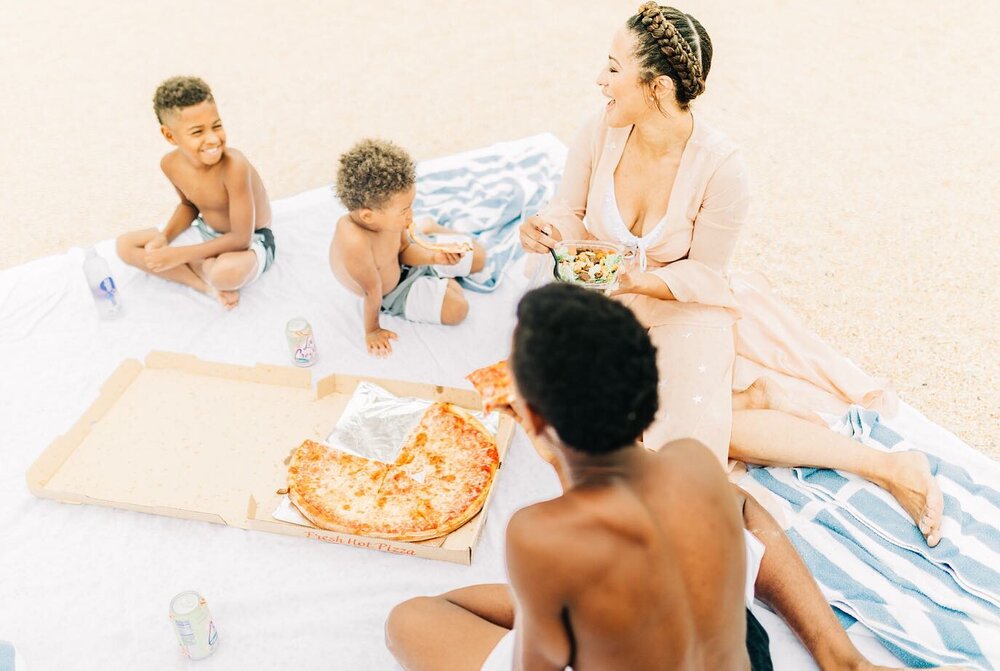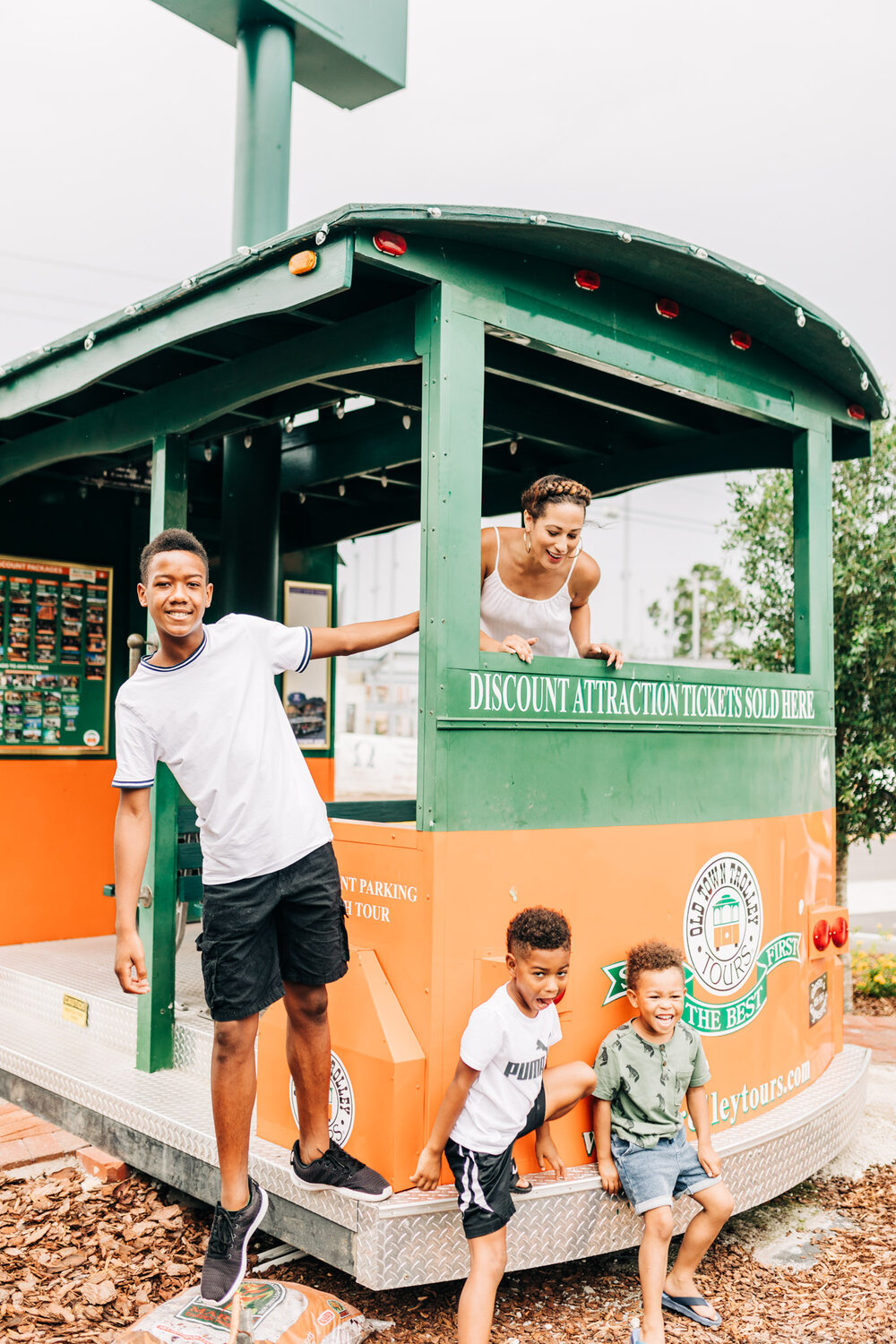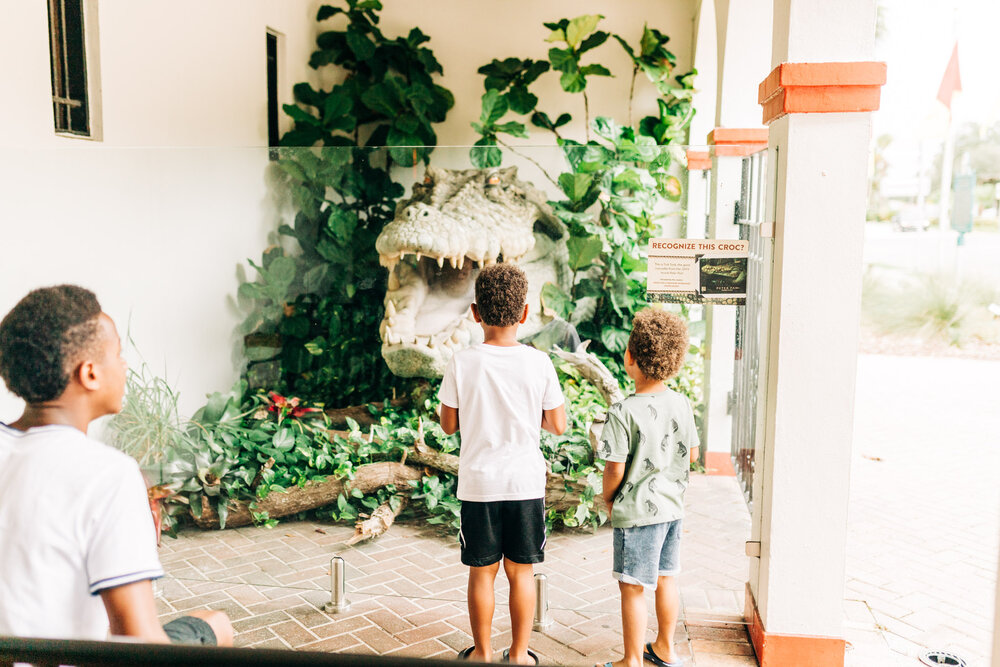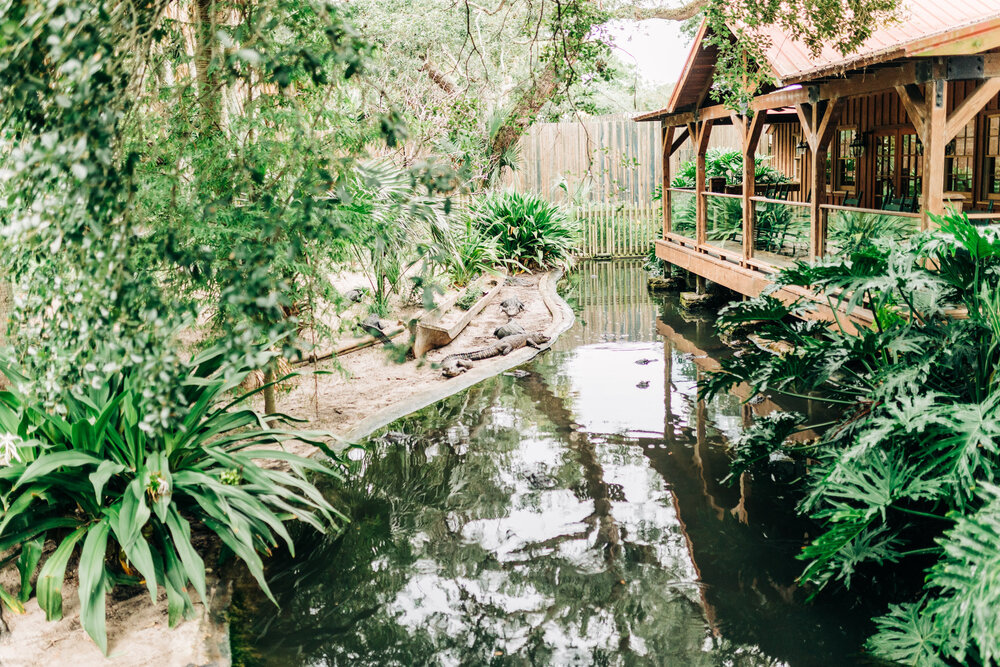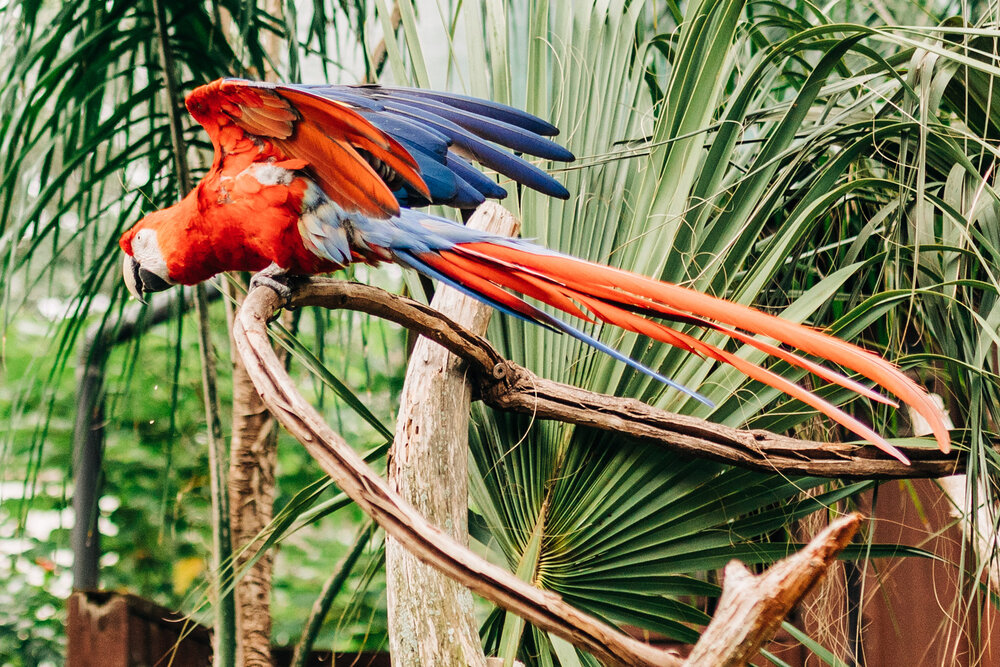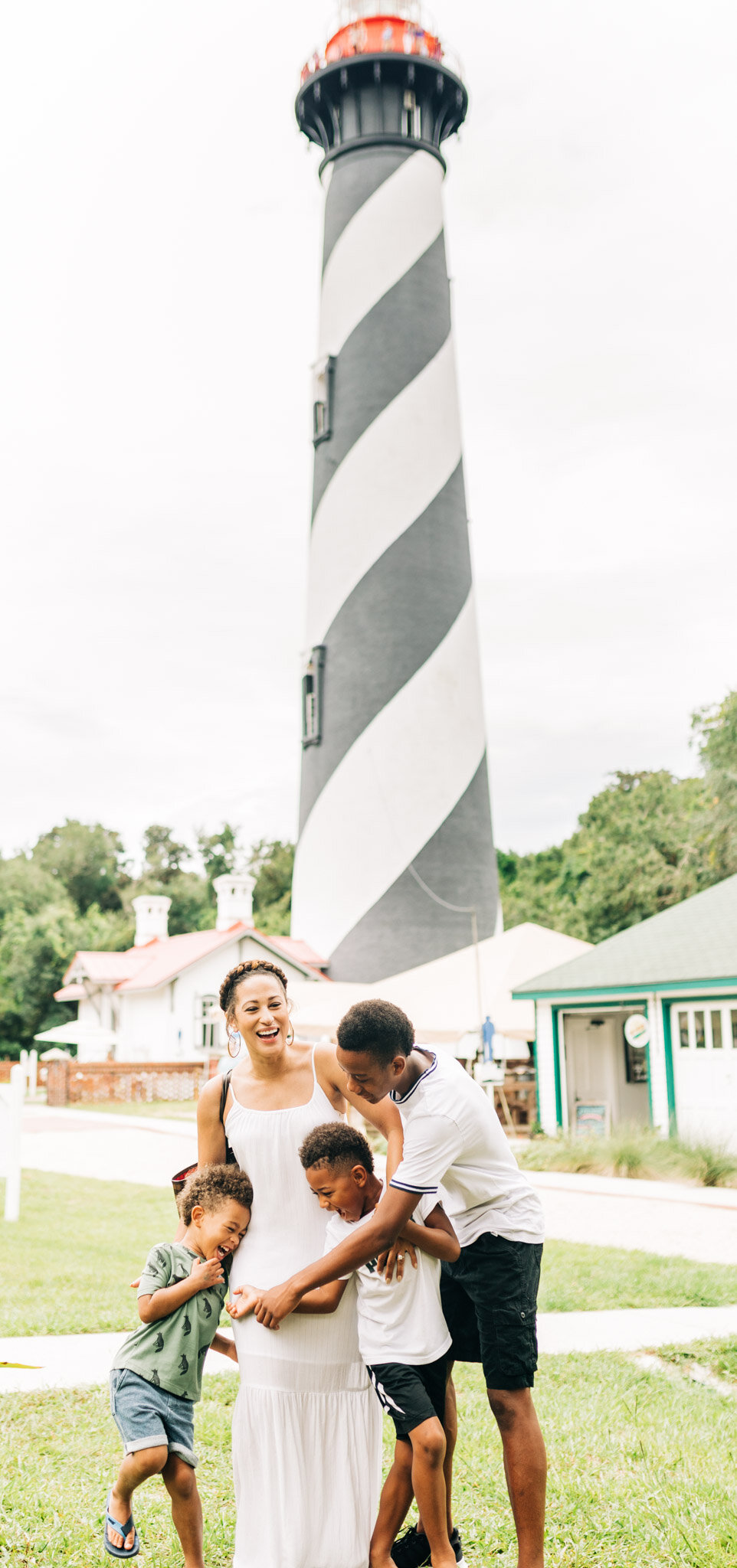 A beach vacay doesn't have to be a 10-day extravaganza booked months in advance. (Don't get me wrong, those are fantastic, but they can get expensive and exhausting, not to mention tough for busy families to coordinate.) A quick weekend getaway to St. Augustine was just what we needed!
Looking for a great place to stay?
The boys and I checked into Embassy Suites by Hilton St. Augustine Beach Oceanfront Resort. It's has the most beautiful grounds with a casual beach vibe. We were greeted by a warm smile at the front desk – and a mix of decadent and healthy treats in our one-bedroom suite. The chocolates are a local St. Augustine brand, and well… I may have popped a few extra while the boys were checking out their bunk beds 😉 OK, yeah, I definitely did.
Anyway, the hotel is in the perfect location, close to three major airports and just ten minutes from downtown St. Augustine. So whether you want to chill on the beach or at the pool (and there's plenty of space for both) or explore the sights, there's something for everyone.
Want to see a little bit of everything?
Start with Old Town Trolley Tours of St. Augustine. With 23 stops and more than 100 points of interest, this is a dream way to check out the sights, pop into one of the fantastic boutiques, or grab a bite to eat.
Enjoy the outdoors and wildlife?
Leo was a bit hesitant when we arrived at St. Augustine Alligator Farm, but can you blame him? Those TEETH!!! But his brothers coaxed him in and soon we were all enjoying the exhibits. The farm is actually one of Florida's oldest running attractions, with 24 species of croc and a ton of other reptiles, mammals, and birds. They also have different exhibits, animal performances, and educational demonstrations. And if you're all about the dolphins, I highly recommend Marineland for an adventure, exhibits, and more!
Are you a fan of history and culture?
Old City (a.k.a. "America's Oldest City") is a great place for historic spots and – ironically? – Ponce de Leon's Fountain of Youth Archeological Park. Castillo de San Marcos is a national monument and the focal point of historic St. Augustine. The Lightner Museum is sometimes called "Florida's Smithsonian," with some fascinating 19th century artifacts (hello, real Tiffany glass!).
Just looking for some adult chill time?
The World Golf Hall of Fame is a must for all the golf fanatics! And St. Augustine Distillery Company is a perfect spot to tour a bit, do some shopping, and of course, sample some tasty artisanal spirits in in historic downtown.
We kept this getaway relaxed and simple-which are honestly my favorite kind of trips. Because sometimes a dance party in the water followed by a pizza party on the beach is exactly what everyone needs! ♡
A huge thank you to Embassy Suites by Hilton St. Augustine for hosting us on this amazing trip!