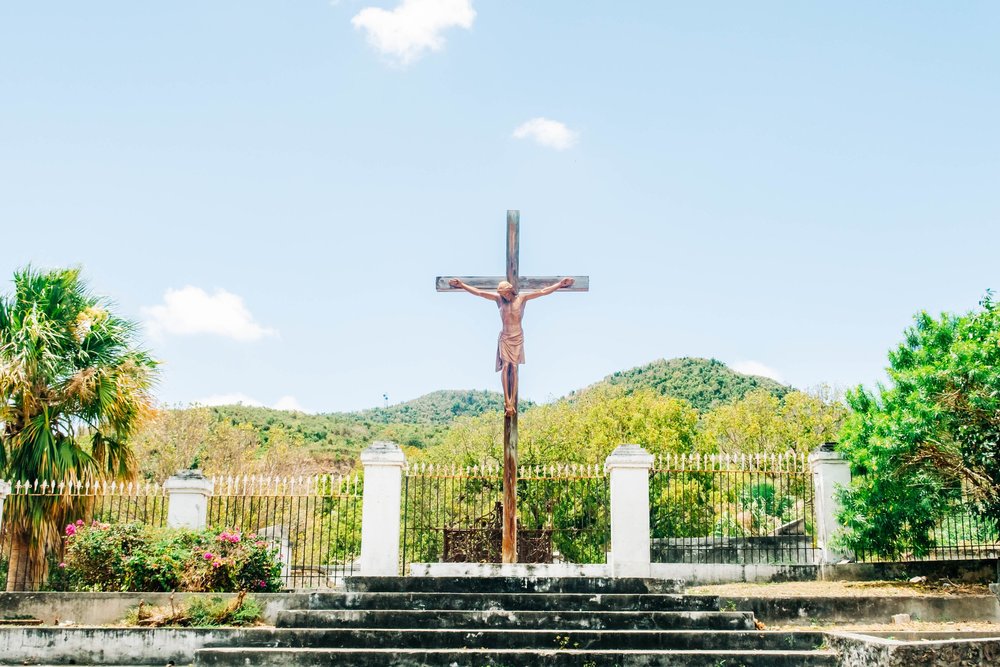 As much as we love traveling with the kids, sometimes hubby and I just have to get away and recharge our batteries. It's been a crazy year so a weekend in St. Croix was just what we needed.
At 28 miles long, it's the largest of the US Virgin Islands and blends rich cultural tradition + a resort-style atmosphere in a way that just feels… effortless. It's the first place Lewis and I have visited that feels like it could be a second home. We felt a familiarity in the people we met on the island and were drawn to the rich sense of community and belonging we experienced just being in good Crucian company.
A flight to St. Croix is easily the best plane ticket we've ever purchased and since it's U.S. territory, you don't even need your passport! 🙌
Where to Stay
Company House Hotel is where we stayed, and when renovations are complete at sister property Hotel Caravelle you can be sure we're going to pay them a visit, too! I loved the gorgeous local art and architecture of the space (and the private pool, and the air-conditioned rooms…). Both are a short stroll to restaurants, boutiques, and of course the pier.
The undeniable highlight of Company House Hotel was the staff: attentive, circulating through the property with warm smiles, and always going the extra mile.
What to Do
The weather was gorgeous and the water was crystal blue, so you know what that means: snorkeling! Caribbean Sea Adventures took us out to Buck Island, where we slipped on our gear and got up close and personal with piles of colorful fish, eel, a curious turtle, barracudas, and even a friendly little nurse shark.
Something about being in the water makes us extra hungry so an excursion with Virgin Islands Food Tours hit the spot. Actually, it hit all the spots, with a lovely helping of local history. (Make sure to chat with Anquanette, the fab owner who showed us around and filled our bellies – and our hearts.)
I don't want to give away all her secrets, but Ital in Paradise is a MUST. Don't let the humble decor fool you, because the made-to-order eats are so.worth.the.wait. Lentil balls might not sound like the sexiest dish, but I would literally fly there and back for takeout! Healthy, vegan friendly, gluten free… now my mouth is watering.
We're making plan to get back next month for more food and the world's best rum with locals we met. I'm also working on convincing Lew on looking at rental properties while we're there… y'all pray for me. Then come meet us there. St. Croix is meant to be experienced! ✨

XO,
Sarah