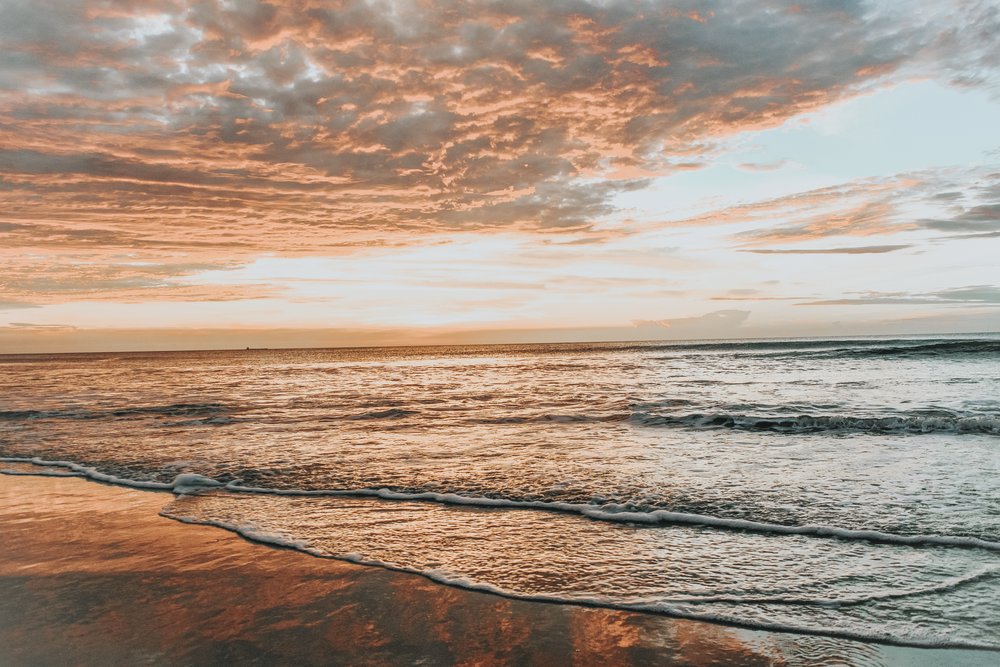 Lew and I had the opportunity to take the little guys on a quick trip to California last week! Every time he and I visit, we fall more in love with the coastline and sunsets. We were so excited to take the boys & didn't even mind that we had such a short timeline.
Here are our favorite family activities to do in Laguna Beach in just 48 hours:
1. Laguna Beach Trolley
We rented a car for the weekend, but this was a fun way to get around Laguna since parking can be a hassle. It's completely free and is a great way to see + explore the area.
2. Victoria Beach
Again parking can be tricky, but with a little planning it's well worth the effort. This gem of a beach is hidden behind a residential neighborhood. It's quiet, family-friendly and has an old lighthouse the boys thought for sure was a real pirate's tower! 😉
3. Crescent Bay Point Park
This little park is beautifully landscaped and not very busy. It is a great spot for picture taking and getting full views of the Laguna Beach coastline. We chose this park for the cutest picnic with the boys!
3. Pacific Marine Mammal Center
This sea lion preservation center was a fun, quick stop we made for the boys. They are open every day and kids can get up-close to rescued sea lions. We were only there for about 45 minutes, but it was plenty of time to learn from the team of all the amazing things they are doing. Definitely worth checking out!
4. Whale Watching Tour
If you ask the boys what their favorite part of the trip was, they will probably shout "watching for whales!!". While we didn't actually see any on our trip, it was fun being on a boat with the guys & watching their eyes light up at the pod of dolphins that followed us almost the entire ride. We cruised out of Newport Beach with Davey's Locker who's staff was really friendly. They have a bar on the boat + plenty of snacks if your kids are forever eating like ours are! Ha!
5. Gelato Paradiso
Because no trip of ours is complete without finding some really good dessert! A friend of ours recommended this place and it did not disappoint. Both the gelato and sorbet are amazing + there are a ton of flavors to choose from. Great place to head to with the kids after the beach. You'll smell the waffle cone aroma as you walk up to the long line (which moves pretty quickly)– it's well worth the wait! ♡
Xo,
Sarah