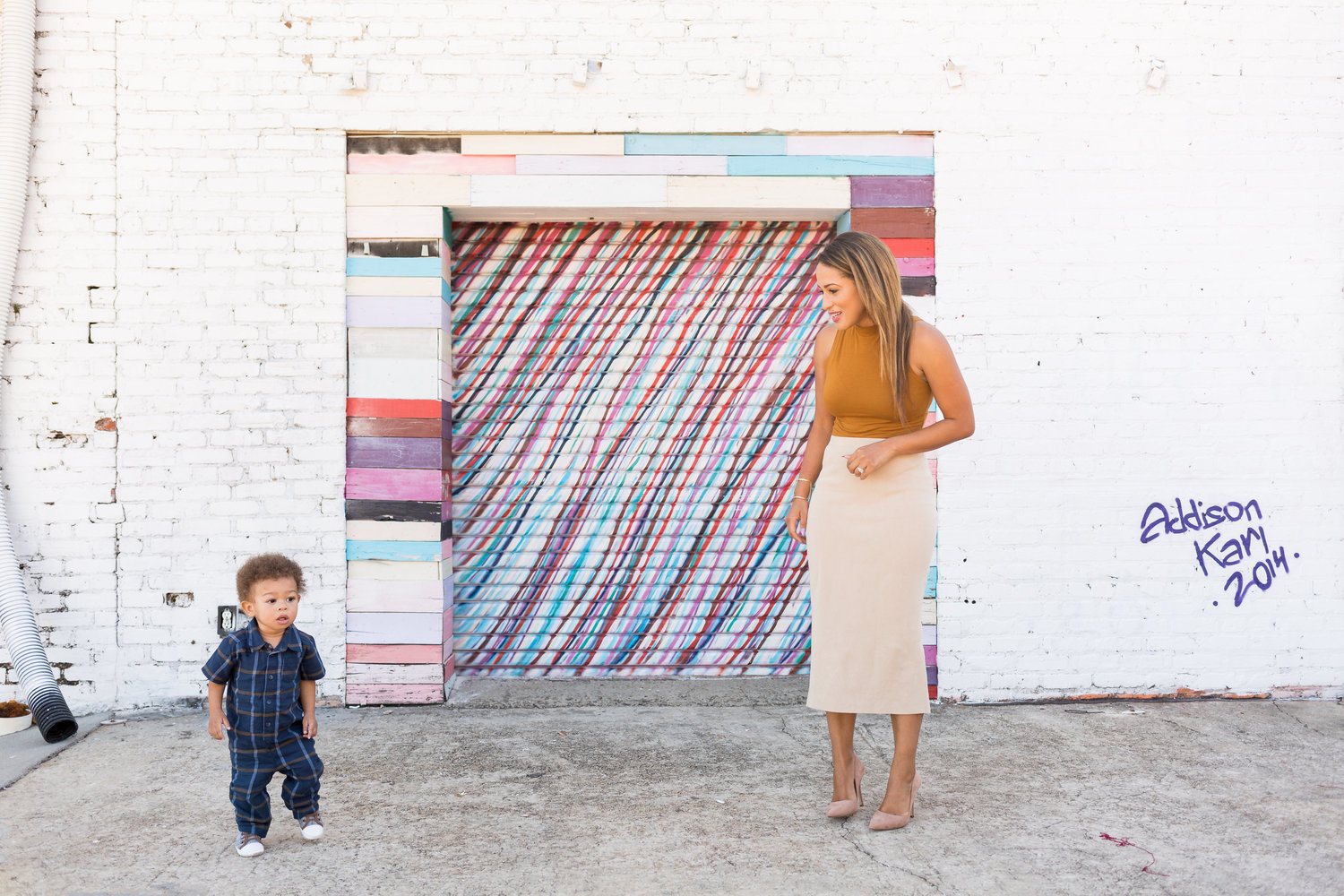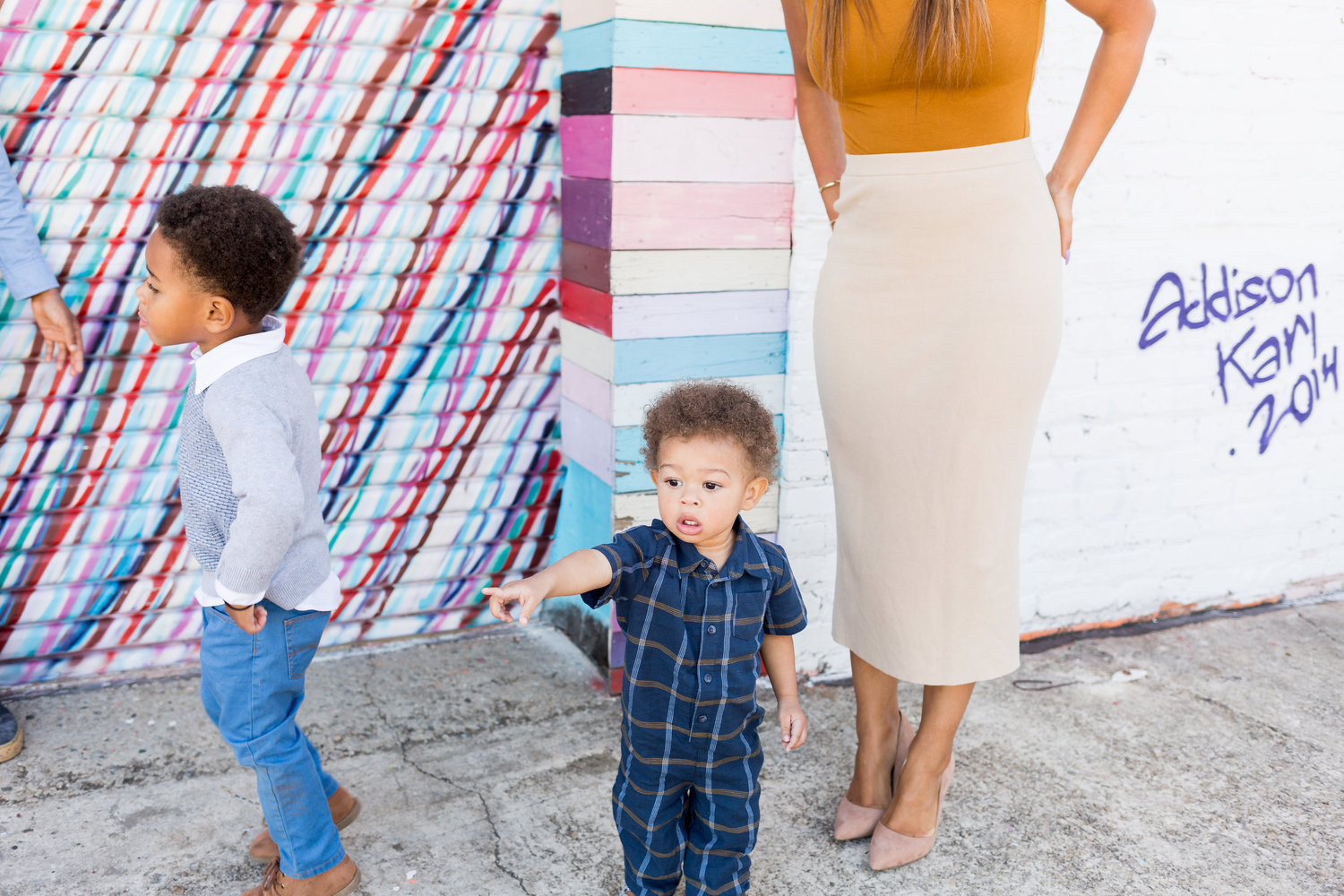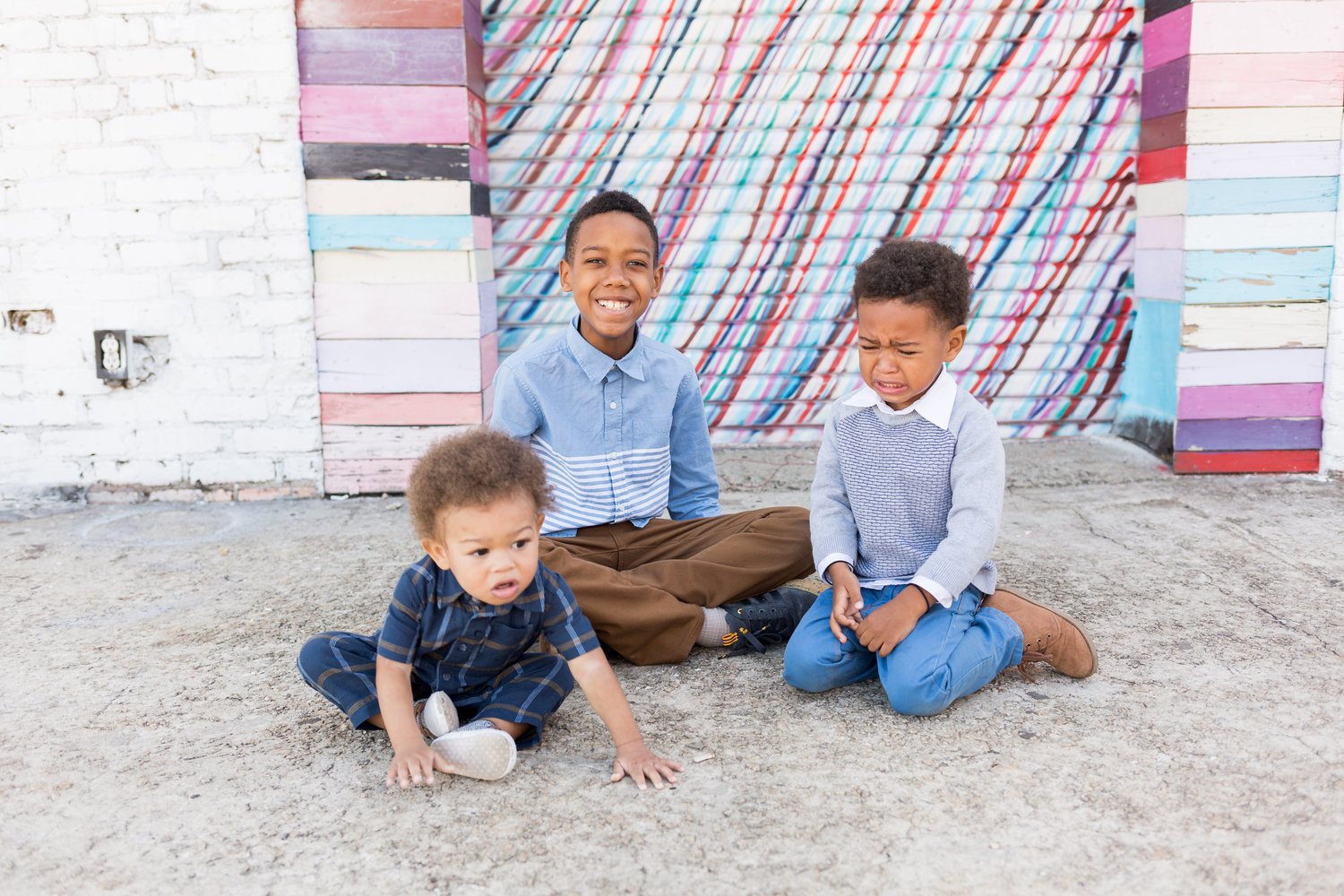 I put on something other than Lew's t-shirt today and felt like a new woman. Because sometimes motherhood looks like three days without a shower. Sometimes it looks like the same top knot from last week and breakfast for dinner because you haven't had a chance to get groceries. Some days motherhood is repeating yourself two hundred and fifty seven times to close the door + shouting at the top of your lungs when you step on another Lego piece. Sometimes it's missing your sweet babies while they sleep and then changing your mind when they wake up way too early the next morning.
Almost all days are far from glamorous. It's rarely easy. Or quiet. But even when your two year old slips in the tub and screams louder than any kid in history, you know this is your thing. What you were always waiting for. Searching for. Praying for. Motherhood. It isn't something I do. It's who I am. And no matter how long the day, my heart never strays from that exhausting and glorious truth. I know I'm tired, but the truth is I have never been more alive.
Photos by the lovely Mecca Gamble Photography.