I can count on one hand how many holiday cards my mom sent out growing up. Three times. Once when I was in 8th grade and twice when I hit high school. She was never really a picture taker—even with only having one kid + she usually didn't like the way she looked in the photo. (You know how tough us women can be on ourselves). But the lack of family photos is something she regrets. Details and moments in time she wishes she could share with her grandsons by way of photo—even if just an annual photo. The way she cherishes the three holiday cards she did create, pushes me to make sure we get ours done every year. This is our 6th Christmas as a family and we love lining our holiday cards up on the refrigerator to see how things things changed over the years. It's fun picturing the boys ages from now looking back at all the cards we've collected, laughing at how they looked and at what outfits we put them in! 🙂
With that being said, it was important for me to find a company that produced cards I can count on to hold up for years to come. I found Minted three years ago and haven't looked back even once. They continuously exceed my expectations and here are three reasons why: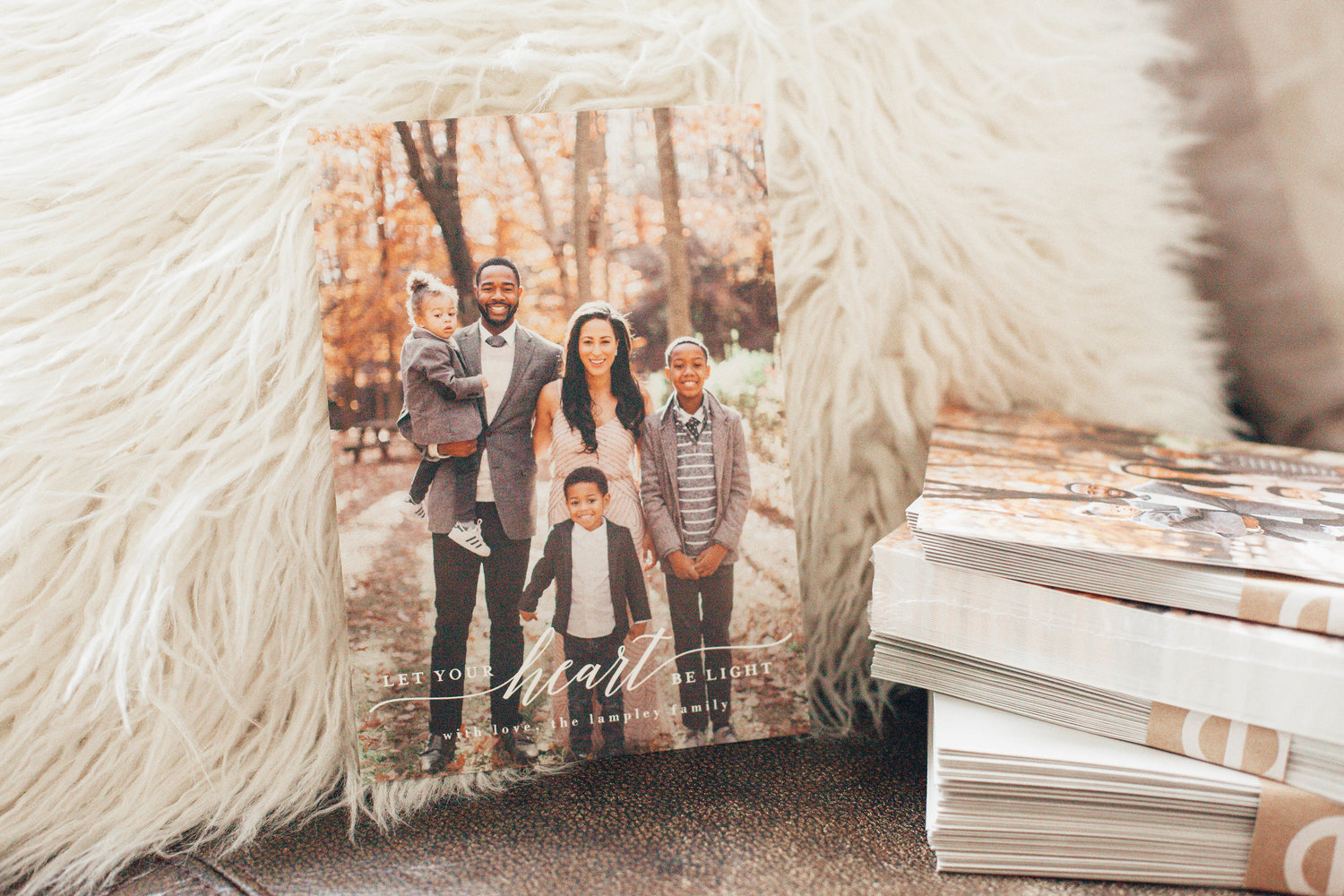 1. Quality, Unique Design Options
Minted offers plenty of options to help you design a special and unique card you will want to share with your friends and family. When creating your card, you can select from hundreds of designs created by artists & designers from all over. You can customize any design you choose by selecting your preferred color, paper type and trim. You can even customize envelopes. This year we went with a metallic silver. For our card we choose the light-hearted design by Susan Asbill. I absolutely love the way they turned out! The message on the card is exactly our hearts cry this year and I had to hold myself back from sending them out too early. ❤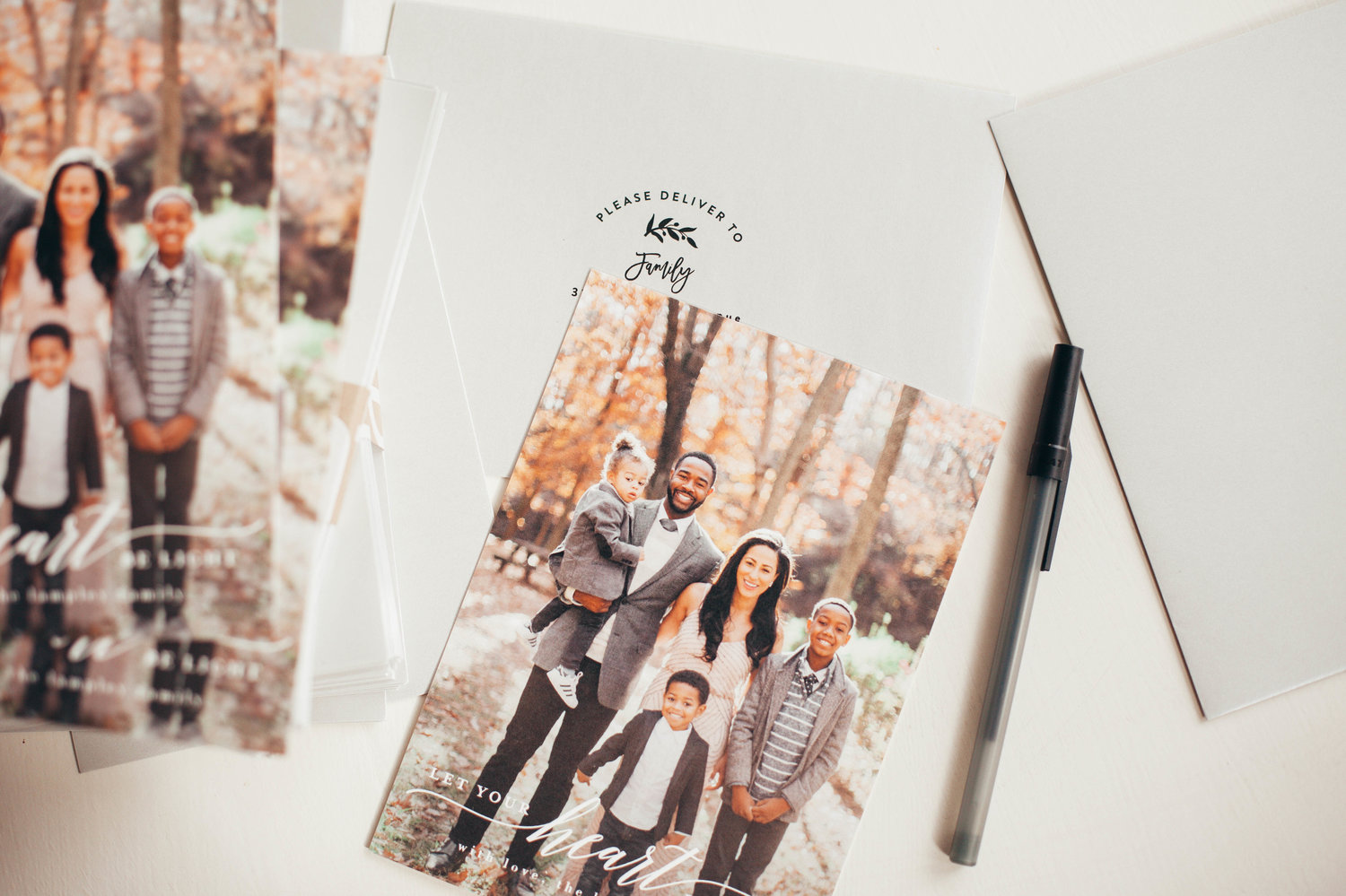 2. Convenient Services
Minted offers services like recipient addressing, return addressing and even postage stamping that makes ordering holiday cards a much easier process for busy moms like me! This year they even introduced a really cool feature "Text Us Your Photo". You can text your photo and answer a few simple questions then a Minted stylist will text you back 5 styles that match your photo perfectly. After choosing which style you like best you can sign into your Minted account and checkout! (And all the mamas say hallelujah!!).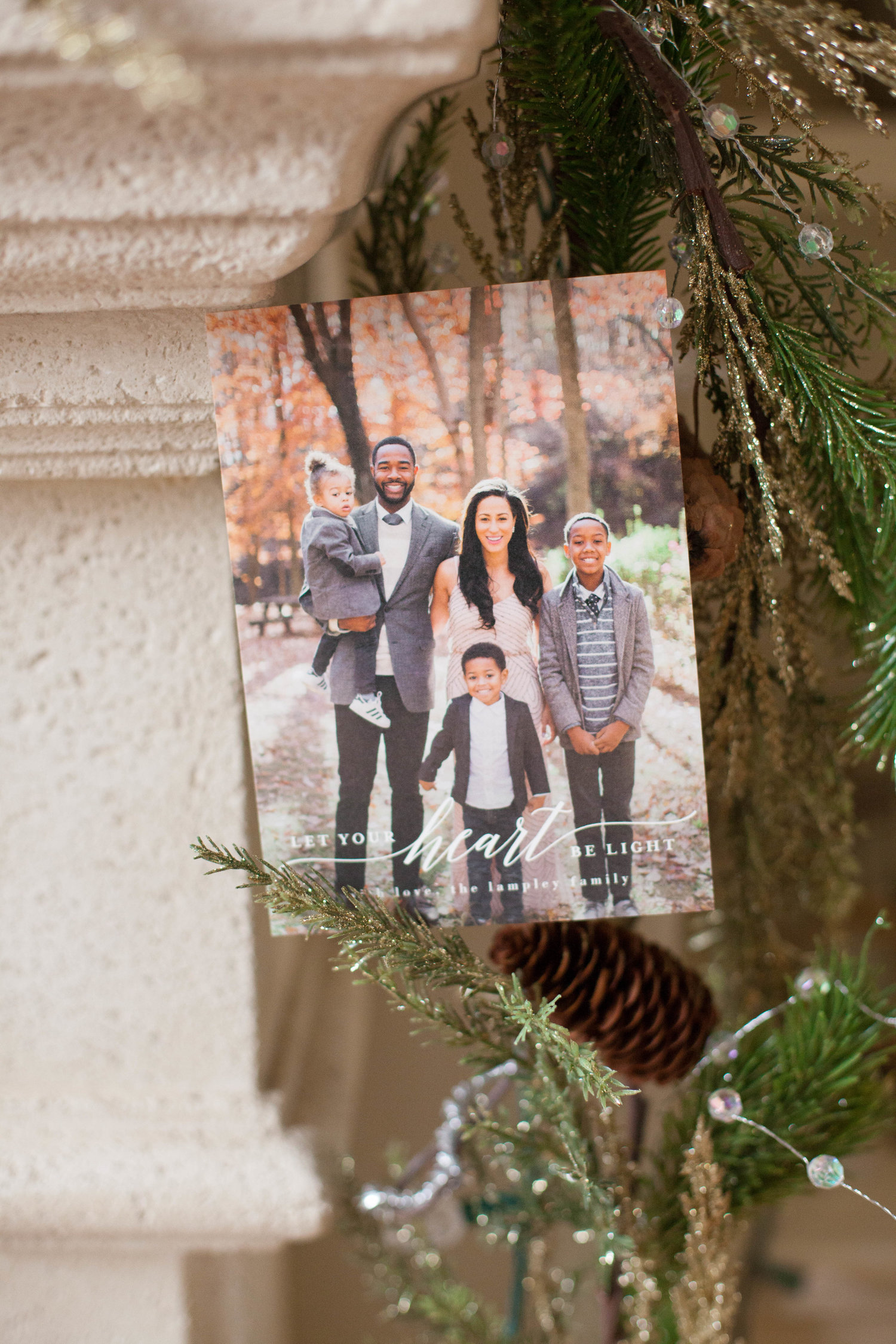 3. Commitment to Community & Customer Service
I am loyal to a company that treats me right! And Minted always comes through with their customer service. One year I made an error in spelling and only noticed it after I placed my order. The woman I spoke to was so kind about getting it taken care of! ❤ They also offer unlimited proofs with your own dedicated designer which gives me peace of mind now when ordering.
I really admire how Minted supports artists from so many different places. When I learned that community is the heart and soul of the company I wanted to join the team! They've successfully created a space for talent to flourish and thrive which only makes me want to support their cause even more. How cool is it that we can support their generosity and receive a great product at the same time?! 🙂
So if you're last minute this year and haven't purchased your holiday cards yet or if you have another holiday/event coming up in the future, I highly recommend heading over to Minted.com. Promise you won't be disappointed! They also offer lots of really cute personalized gifts for your loved ones. I have it on my Christmas list to get some of the boys' drawings turned into framed artwork and Minted offers the cutest options I've ever seen (hint to Lew when he reads this). And their home decor tab makes me want to redecorate our entire house! They have 15% off until 12/19 using code: FAVORITEGIFTS so now is a good time to check it all out.
Hope everyone is having a wonderful Christmas season so far. I can't believe we're only 10 days away from the big day! Have you finished mailing out all your cards already this year?
Special thank you to Kelsey Butcher Photography for taking our photo and to Minted for sponsoring this post. ❤
xoxo,
Sarah