This post is sponsored by NatureSeal, however all thoughts and opinions are my own. Thank you for supporting the brands that help make this blog possible.
I'm excited to let you in on my newest secret weapon in the kitchen called NatureSeal® Fresh-Cut Solutions Fresh-Cut Produce Extender! I was introduced to it a few weeks ago and have fallen completely in love. NatureSeal is a blend of vitamins and minerals that extend the shelf life of fresh-cut produce, up to 1 week. It doesn't alter the flavor in any way allowing me to pre-cut the fruits and veggies we love the most without any browning. NatureSeal treats apples, carrots, peaches, and pears to name a few.
My boys are pretty picky, so any kind of bruising or browning on their food most likely means it's not getting eaten without some serious convincing. Which is why I never considered packing snacks like apples, pears or peaches in their lunch. But I know I'm not alone in wanting to! Seriously, who else tried squeezing lemon all over apples in their kids' school lunch hoping they would still love it?! Ha! Joke was on me when they came back home untouched.
NatureSeal even offers a product to help keep delicate avocado and guacamole from browning! NatureSeal® Fresh-Cut Solutions for Guacamole and Avocado keeps delicate guacamole from browning for up to five days and cut avocado for up to 10 hours.
Which brings me to the reason I'm so impressed with NatureSeal. In just a few simple steps, it leaves all your favorite fresh produce as it is when it's first cut. It's saved me so much time in being able to chop up our fruit and place it into containers for quick and healthy snacking.
STEPS: Mix 1 packet of NatureSeal in a resealable bag with ½ cup of water, shake to dissolve solution, immediately add rinsed + cut produce, shake to ensure all sides of produce is covered, drain and refrigerate until ready to enjoy!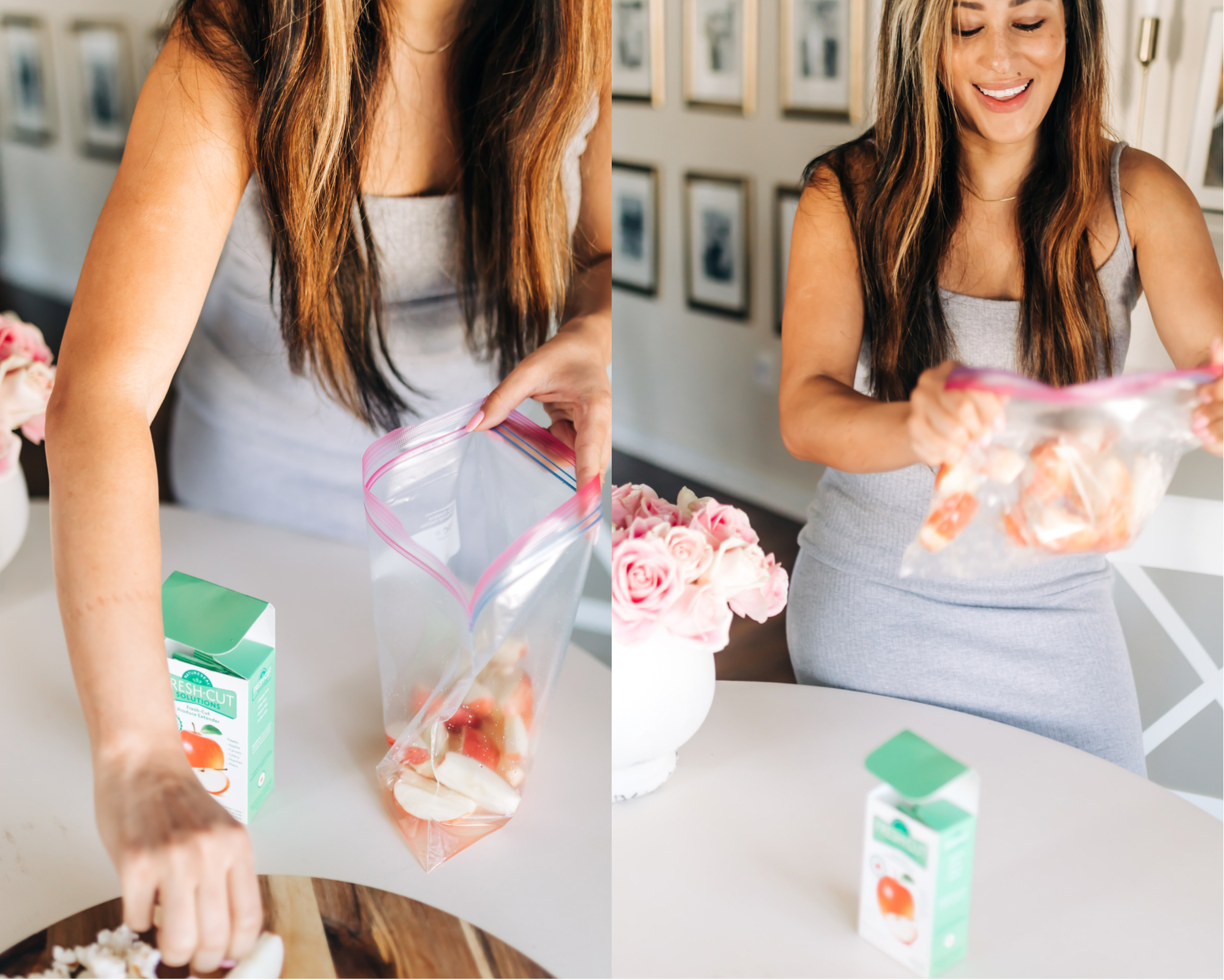 Have you heard of or tried NatureSeal yet?? Let me know in the comments if you try it! Trust me, this one is a must for your kitchen! ♡